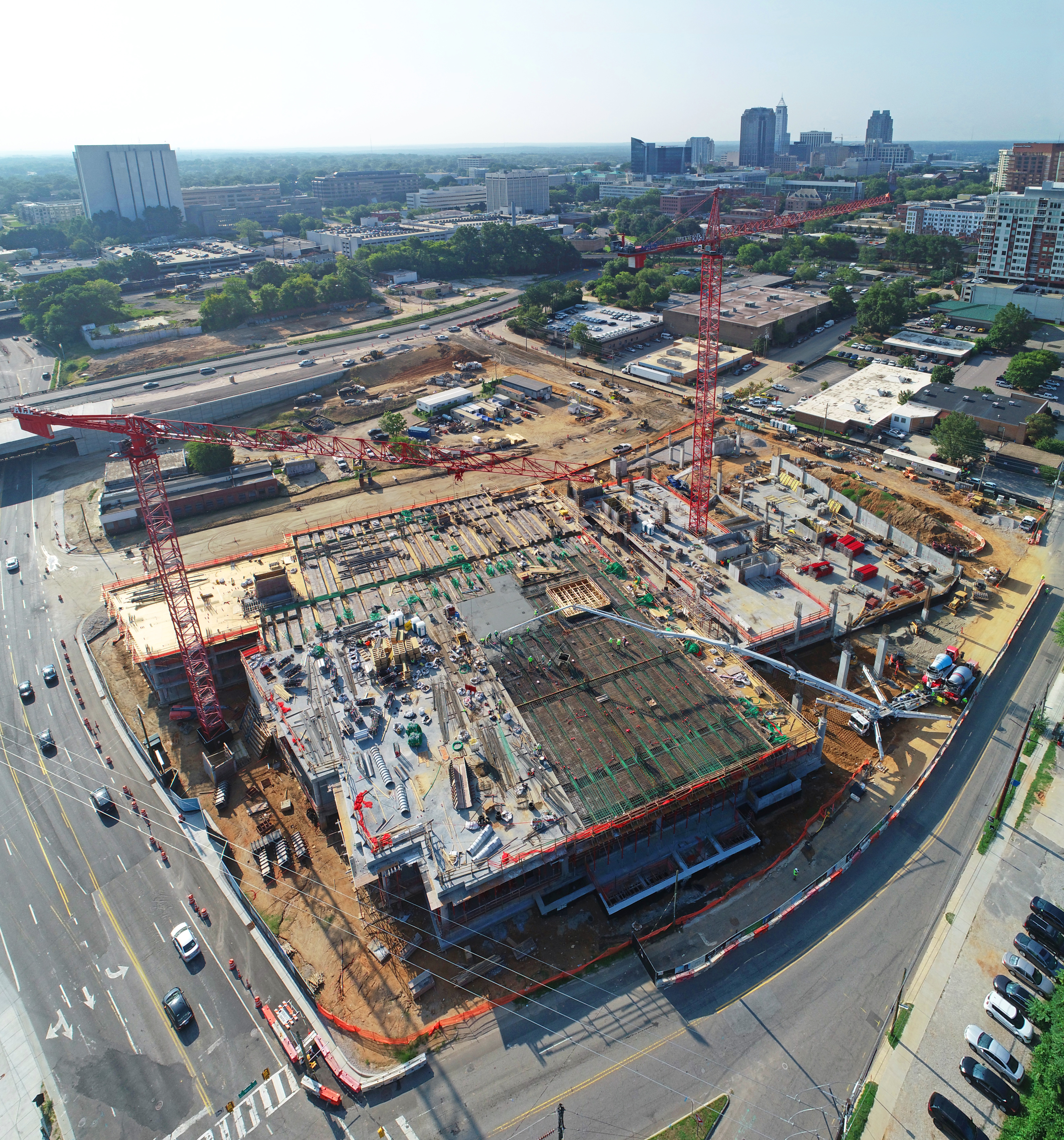 Donley's was hired by Clancy & Theys Construction to provide concrete service for the Peace Development in downtown Raleigh. Located in the old Smokey Hollow neighborhood in downtown Raleigh, this development is a 11-story, urban, mixed-use project anchored by a 45,600 sq ft Publix grocery store. This will be Downtown Raleigh's first grocery store. Above the grocer, this concrete structure will include 417 units of residential apartments with a mix of studio, one-, two- and three-bedroom units averaging 898 sq ft. The project will also have 5,340 sq ft of additional retail and office space, an 83,000 sq ft parking garage underneath the grocer, and a 7-level, 206,000 sq ft post-tensioned parking deck.
Donley's Concrete Group is pleased to have worked with Rycon Construction on the The Glass House. The project is a residential building in Station Square, Pittsburgh. Glasshouse is located on the former site of Pittsburgh's historic glass-making factories, on the bank of the Monongahela River, overlooking the city's central business district. The community provides 319 residential units, including studio, one-, one+den and two-bedroom apartments, ranging in size between 665 and 1,200 square feet. Ground-floor retail and 335 indoor parking spaces broaden the variety of facilities on the property.
Donley's provided concrete services to Ozanne Construction for the new Case Western Reserve University School of Dental Medicine. The three-story, 126,000 square foot structure provides a space where students can treat patients under dental faculty supervision.
The new school is located directly across the street from the new Health Education Campus.
This restoration project was a 10-story parking deck at Ontario & Prospect in Downtown Cleveland.  The site, which is a block from Public Square and across the street from the JACK Casino, is very heavily trafficked at the street level.
5 month project
8,500 sq. ft of exterior concrete repair completed off of swing stages and mast climbers
Biggest risk/concerns…keeping all of the debris, sand-blast aggregate/dust, and new paint from escaping protection put in place for containment…no incidents!
Destined to become an icon of the Cleveland skyline, The Lumen will add to the distinct identity of the Playhouse Square District in 2020. Donley's Concrete Group started its work for Gilbane Building Company on The Lumen project in the Fall of 2018. Situated on a one-acre site at the corner of Euclid Avenue and East 17th Street – replacing the parking lot across from the Connor Palace – the 34-story tower will host 318 apartments, 550 parking spaces and 22,000 square feet for resident amenities.
Below is a time lapse from the first pour. Click Here to view more time lapses of this project.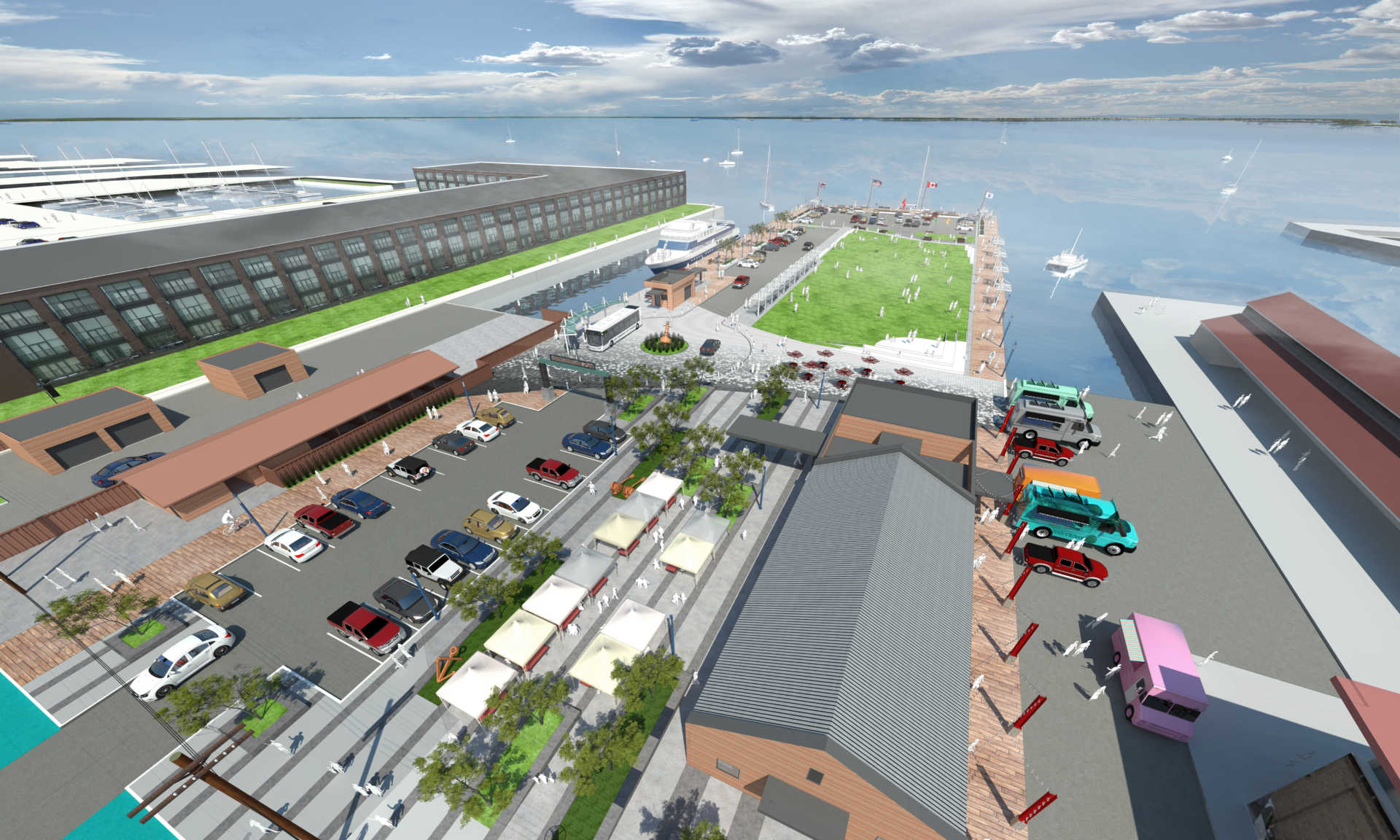 Donley's is providing Design/Build services for the Jackson Street Pier improvement project for the City of Sandusky, OH. The $8.1 million project is part of the City's overall goal to improve waterfront access citywide with the activation and improvement of the City's waterfront parks. Donley's will reconstruct the Jackson Street Pier into a park, with green spaces, and streetscaping features, while partially maintaining its current usage as a parking lot. The pier is scheduled for completion in Spring 2020. Our team includes OHM Advisors and KS Associates.
Similar to our Cleveland Public Square project, Donley's is excited to work with the City of Sandusky on this transformational project.
Read more here or click below to view a live webcam of the project.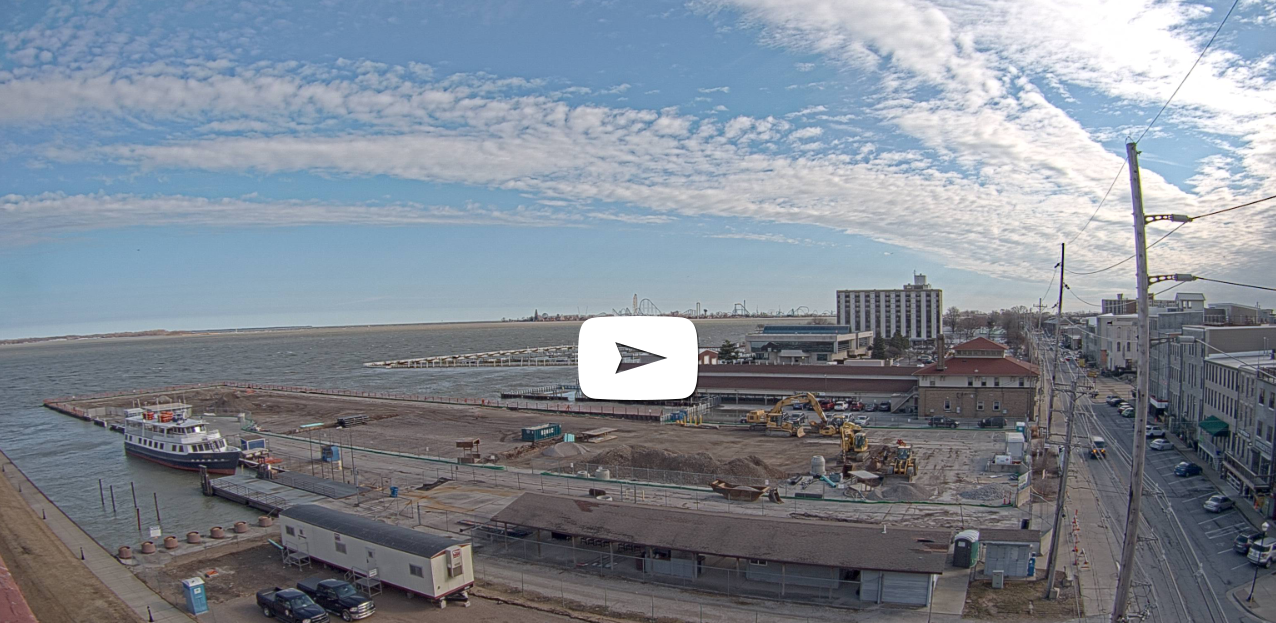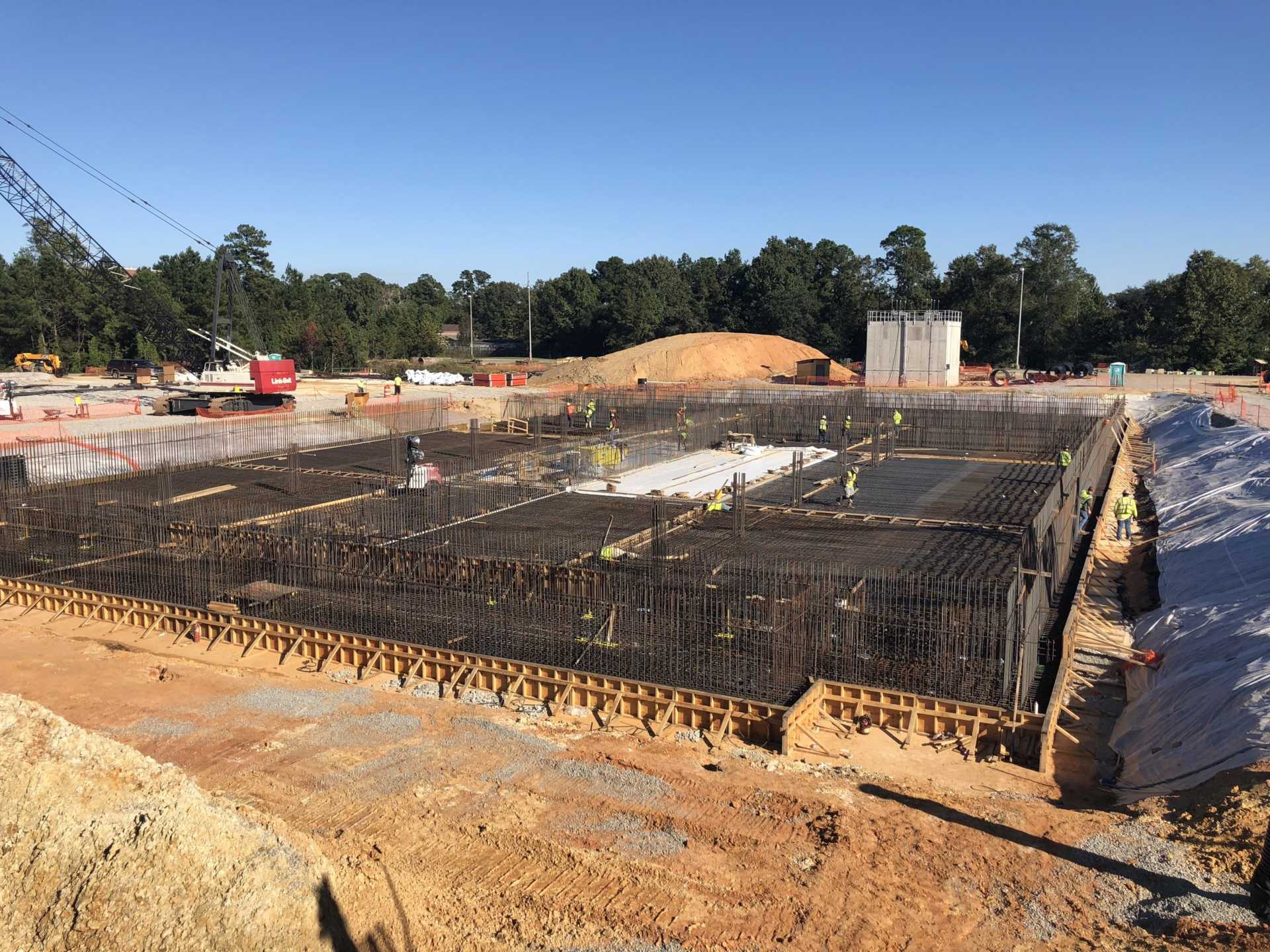 The Hanahan Water Treatment Plant currently provides clean drinking water for about 400,000 area residents in Charleston, NC. Donley's Concrete Group is providing form-work labor and concrete placement to PC Construction (GC) and Charleston Water System (Owner) for construction of the Sedimentation Basins 9& 11 and the Settled Water Effluent Flume.
The project consists of 37,000 SF 2.5' thick mat foundations, 10,500 SF of framed slabs and 2,400 LF of 20' tall walls. The concrete and all materials must be placed in strict accordance with NSF 61 requirements governing the construction of drinking/potable water structures adding a level of technical complexity for the team. These new structures are part of a $42 million modernization project to the 100 year old Hanahan Water Treatment Plant which can treat over 100 million gallons of water per day serving customers throughout the greater Charleston area. Donley's started the project in October 2018 and is projected to finish in March 2019.