Donley's served as Construction Manager, and also the concrete contractor, self-performing for MetroHealth's 1,500-car, open-deck parking garage on its West 25th Street main campus in Cleveland. Construction began in Fall of 2017 on the seven-level garage, which was on the site of the former NorthCoast Behavioral Hospital. The garage was designed to accommodate technology to direct drivers to open spaces or read license plates to save employees from idling while stopping to swipe their ID badges, according to the release. The project will be complete in October 2018.
Donley's provided concrete services for the iconic restaurant during its original construction in 1963. Over the years, we have provided maintenance and restoration for the structure to ensure it's long life on the shores of Lake Erie. Even after over half a century Donley's is still involved with this memorable Cleveland landmark.
In the Fall of 2017, Donley's Restoration Group teamed with McKinney Drilling, and Huffman Equipment and Contracting to add additional reinforcement and stabilization to the 50 year old structure. This project required the construction of a wall, under the existing restaurant, that would protect the current 35-foot cliff face from further erosion. The team placed twenty-two, forty-foot-deep caissons underneath the hull of the restaurant for stabilization. Once these caissons were in place, a concrete pier cap was "loose formed" and placed over top of the caissons. This required the use of 2×4's and plywood to form the wall, rather than a pre-engineered formwork system
The team worked on the underside of the restaurant, right on the shore of Lake Erie, making access to the site a bit unconventional. All equipment and materials for the project had to be brought on site by lake, on a barge, as pictured below. As for the construction team, they had access to the jobsite, by rope, down the hillside. The support wall itself presented some challenges as well. While drilling for the caissons, an abandoned dock was found 22 feet below the proposed structure, requiring it to be demolished and removed by the team. The concrete for the wall had to be pumped 400 feet horizontally, to get to the point of placement due to the nearby parking garage not being rated for the weight of a concrete truck. Even with these challenges, Donley's and team finished the project successfully in 11 weeks' time. The final concrete wall was 35-feet tall, 30-feet wide, and 12-feet deep, providing the cantilevered restaurant with a stable and reliable support.
Donley's is serving as construction manager on the John Tyler Community College renovation and addition project, a part of the Virginia Community College System (VCCS). The college will gain a comprehensive renovation of 37,350 sq. ft. at Bird Hall and 26,000 sq. ft. at Nicholas Student Center, and a 24,500 sq. ft. addition to the Nicholas Center, on the College's Chester Campus. This project will support the College's STEM-H and workforce development programs. These updates and additions will improve programmatic function, increase classroom and lab space, and enhance the quality of academic, administration, and public service facilities. The project is on track for completion by early Summer 2019.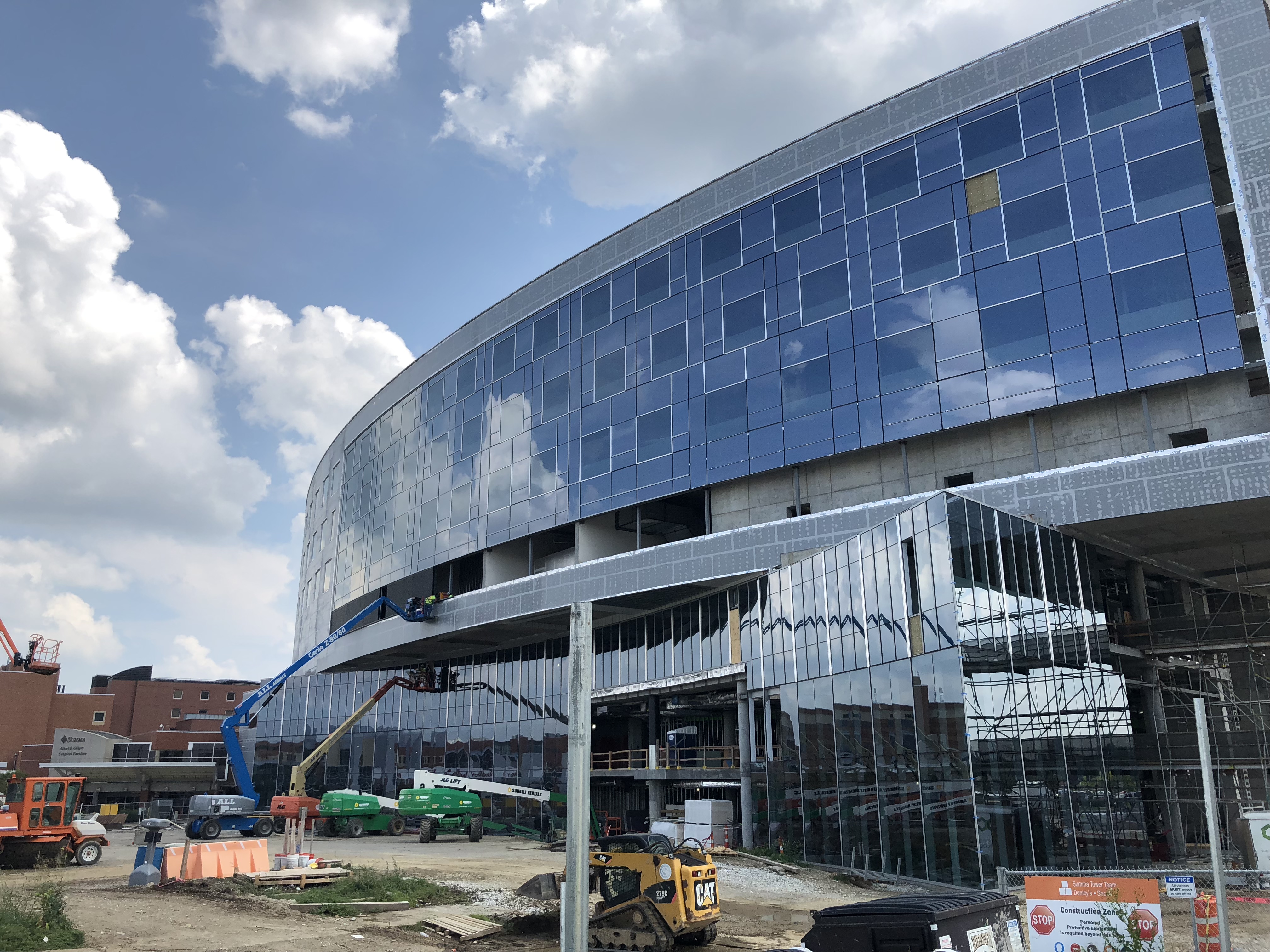 In a construction management joint venture with Shook Construction Co., together we constructed the new six-story west bed tower. The 331,000 sq. ft. tower serves as the hospital's new main entrance and houses two 36-bed medical/surgical units with all private rooms, a breast center, eight new operating rooms, 65 same-day surgery rooms and a women's health center that includes a 36-bed post-partum unit.
On this project, Donley's is self-performing the structural concrete and the building was completed in May 2019.
Below is an exciting drone video, courtesy of John Tomsick, that gives you a closer look of this project!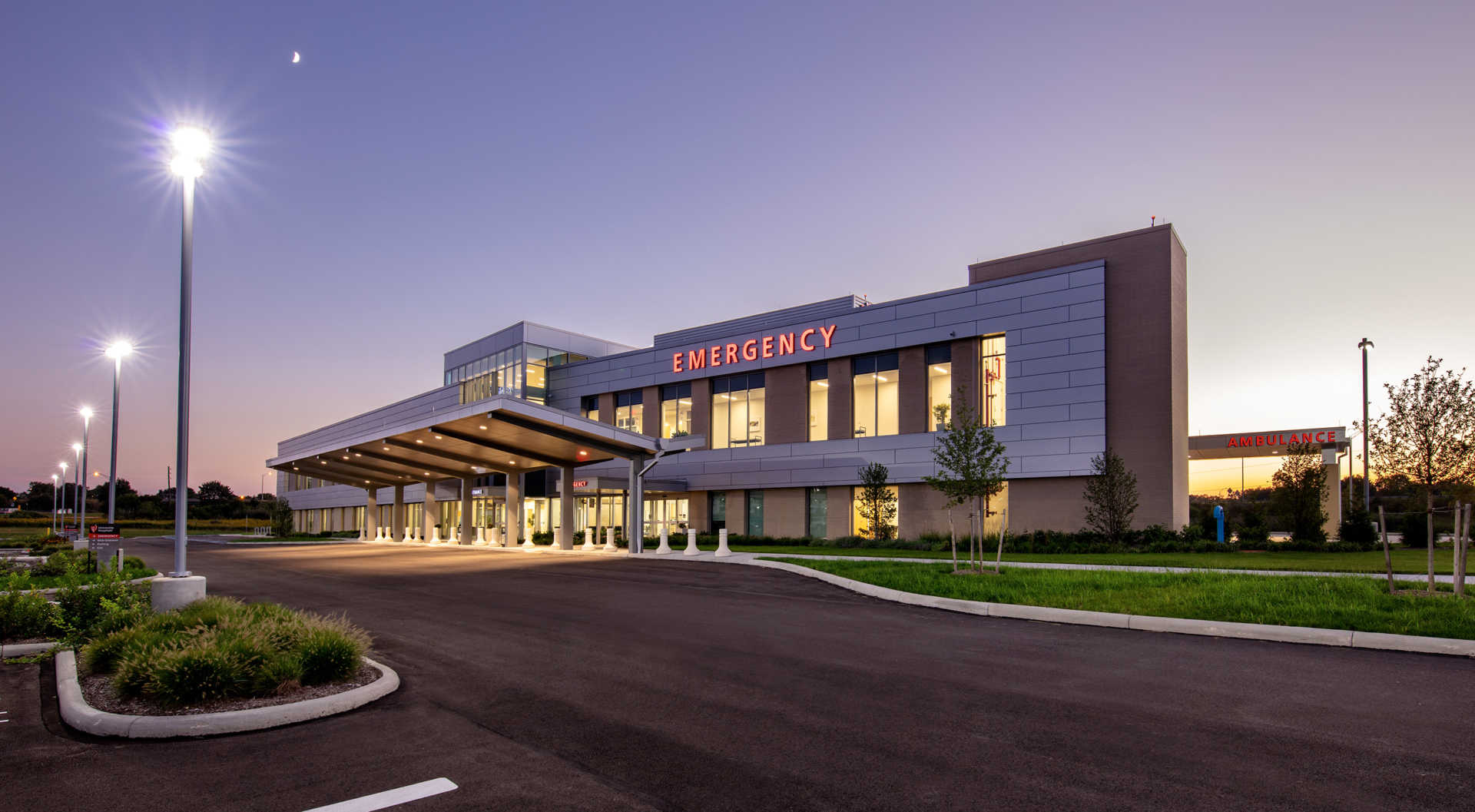 University Hospitals' project in the west side suburb of North Ridgeville is a $20.5 million state-of-the-art outpatient health center and freestanding emergency department. Construction began in March 2017.
The 50,300 sq. ft. facility is located on 30 acres on the north side of Lorain Road and will be highly visible from Interstate 480, Interstate 80/Ohio Turnpike and easily accessed from state Route 10. These 30 acres give UH enough land to expand the facility if needed in the future.
Donley's is serving as construction manager on a new 89,000 sq. ft. building on Tri-C's Westshore campus. The 2-3 story building will host a mix of medium and standard size classrooms, and will also include Information Technology and Engineering teaching labs, administration and faculty offices, food service for the entire classroom, a new loading dock, and dining/event space. Donley's will also be overseeing small renovations to the existing Health Careers and Services Building on their Westshore campus. We are scheduled to complete this project in the Summer of 2019.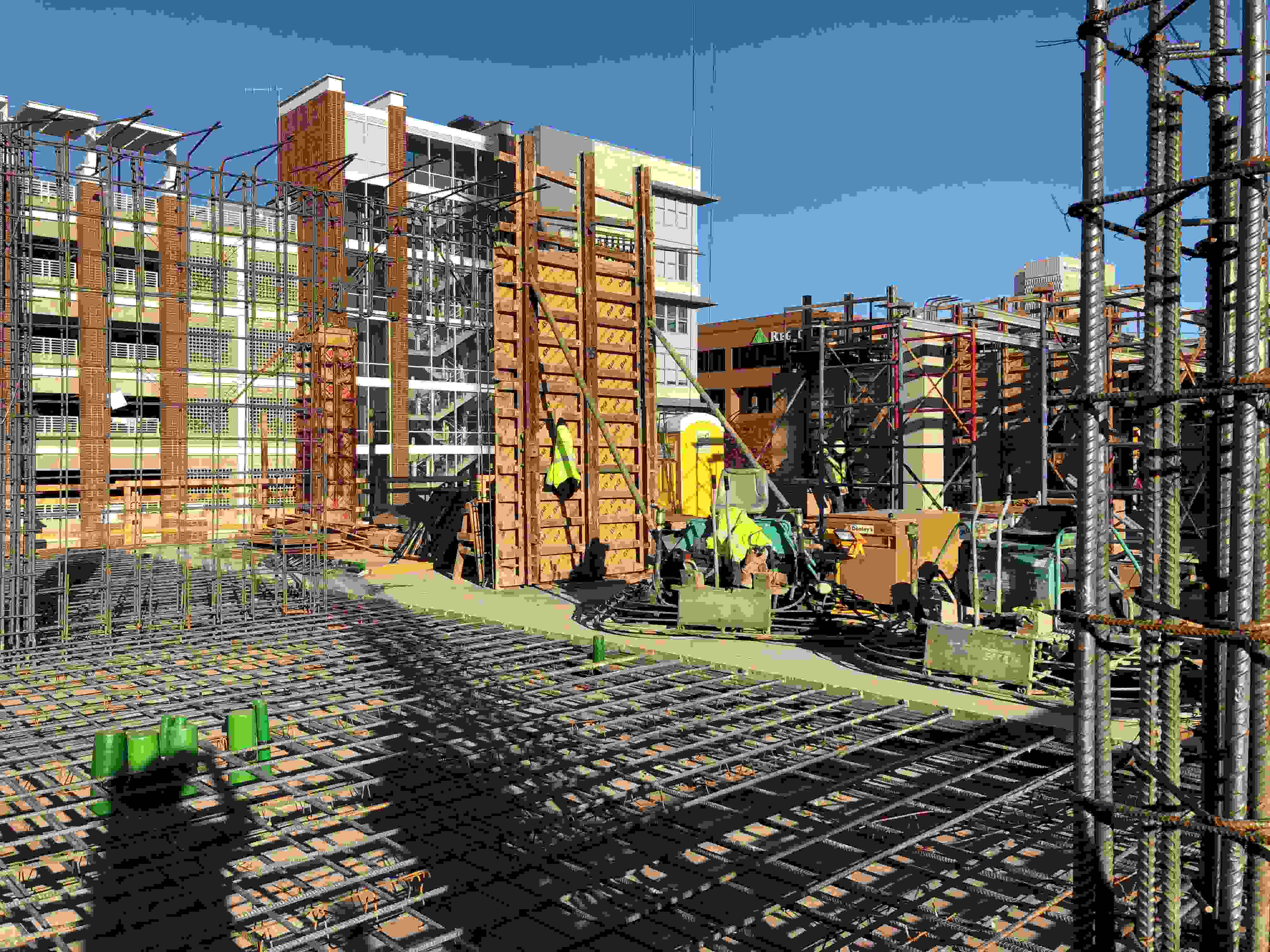 This is a dual brand hotel complex that provides 286 rooms with an underground parking garage with 103 spaces in the heart of downtown Greenville, South Carolina.
DCG provided cast in place concrete foundations, retaining wall, slab on grade, 3 levels structural concrete podium and 4 floors plus roof level of slab on metal deck.
This project included the addition of a wastewater treatment facility to an existing 2,390 mega watt coal fired generating facility which is owned and operated by Santee Cooper. The new facility enables the plant to treat coal ash water to meet more stringent EPA regulations.
Donley's Concrete Group scope included the following which totaled nearly 33,000 cubic yards of concrete placed on the project.
–36″ thick matt slabs and foundations
—–Cast in place pits placed within sheeting / shoring and slide rail boxes up to 16 feet deep
–Slab on grade, sloping clarifier slabs
–26 foot high push walls
–Piers, columns, and beams
–Stem walls and curbs, with trench drains and embedded angle
–Massive tank and pump pads which included anchor bolts up to 3.5" in diameter and set to a tolerance of 1/32 of an inch
–Topping slabs and trench infill for over two dozen separate structures
530 Meeting Street is an approximately 200,000 square foot mid-rise student oriented apartment project located in the Upper King district. The project will boast 5 levels of residences, onsite parking and over and 6,000 square feet of amenity space. Building amenities will include a large pool and courtyard, bike storage, state of the art gym and conference rooms.
DCG is providing cast in place concrete foundations, underground water detention vault, slab on grade and 1 level structural concrete podium.
Expected to be completed by May 2019.
Donley's is providing concrete services for Choate Construction on the FNB Tower at 501 Fayetteville, the latest addition to the downtown Raleigh skyline. Pennsylvania-based, First National Bank, anchors the 22-story building with a 40,000-SF regional headquarters.
Designed by Raleigh-based JDavis Architects, the massive 420,000-SF tower is built a-top an existing parking deck. Exterior elements include a striking facade with modern low-emissivity glass, metal skin, and vertical mirror glass fins.  Luxurious features include six floors of Class-A office space, ground-level retail, 239 luxury residential units with a world-class amenity level, and an outdoor Skydeck terrace offering unparalleled views of the downtown skyline.
Our scope of services for the project includes structural concrete totaling 16,600 cubic yards of concrete.