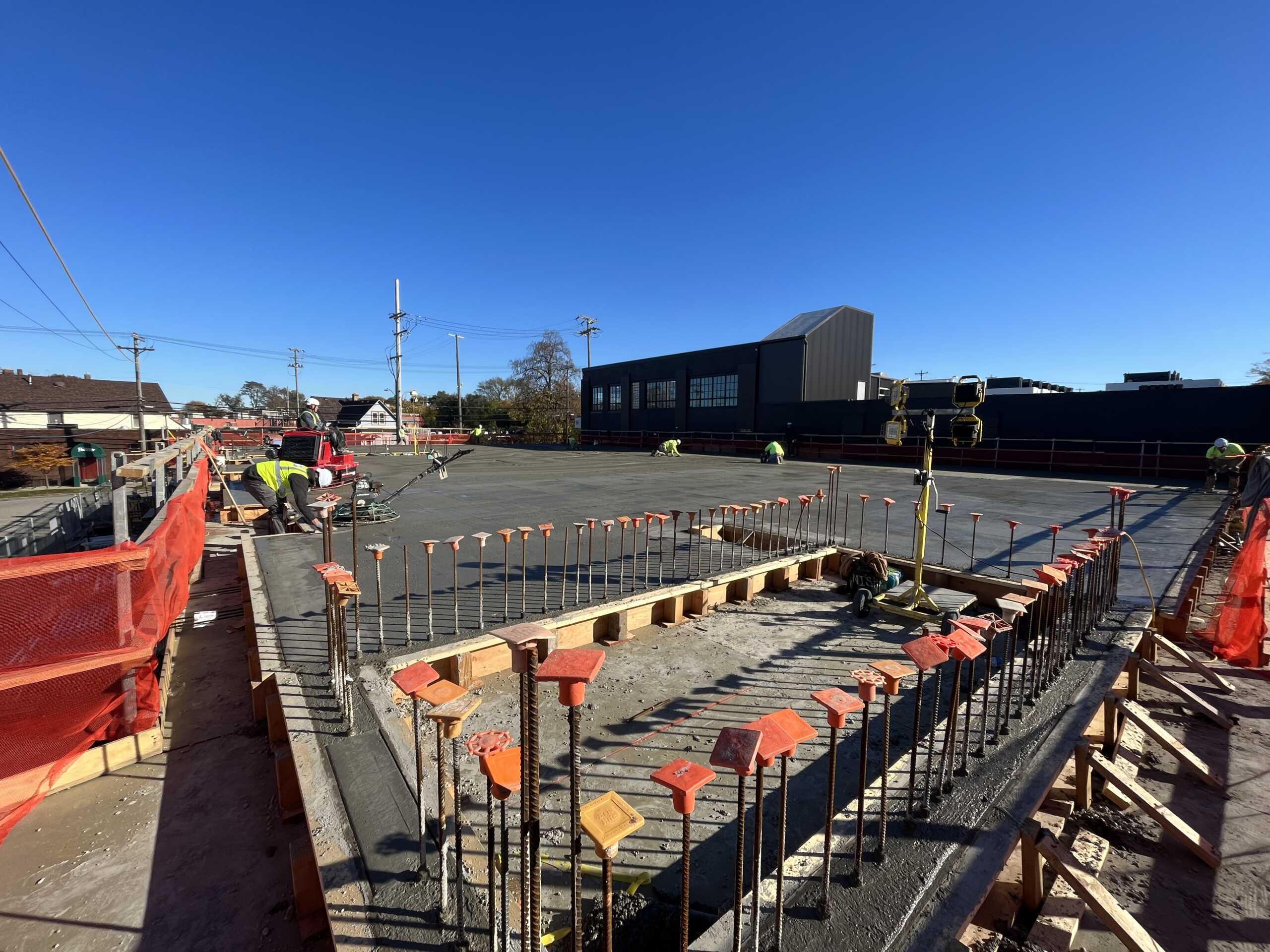 Donley's is working with The Krueger Group on the Breakwater Lofts project, an apartment building in the Gordon Square neighborhood of Cleveland, Ohio. This 4-story building will include a parking garage, 26 residential units, a fitness room, and a co-working lounge.
Donley's scope includes shallow foundations, foundation walls, slab on grade, PT deck, site paving, retaining wall, and frost slabs.
Donley's is working with CF Evans Construction on the Woodfield River Arts Apartments, formerly RAD Lofts, in Asheville, North Carolina.
This mixed-use development will be 431,736 square feet total, comprising of 237 apartment units, over 60 public parking spaces, 16,000 square feet of retail space, and a five-panel wall of murals along its Clingman Avenue face.
Our scope of work includes:
Foundations
Foundation Walls
Columns
Slab On Grade
Structural Framed Slab Level 1
Structural Framed Slab L2 (Podium)
Upturn Pool and Toppings.
Donley's is currently working with Turner Construction on this design-build project in Cleveland, Ohio. This 875-car parking deck includes a scope of 9,753 CY of concrete.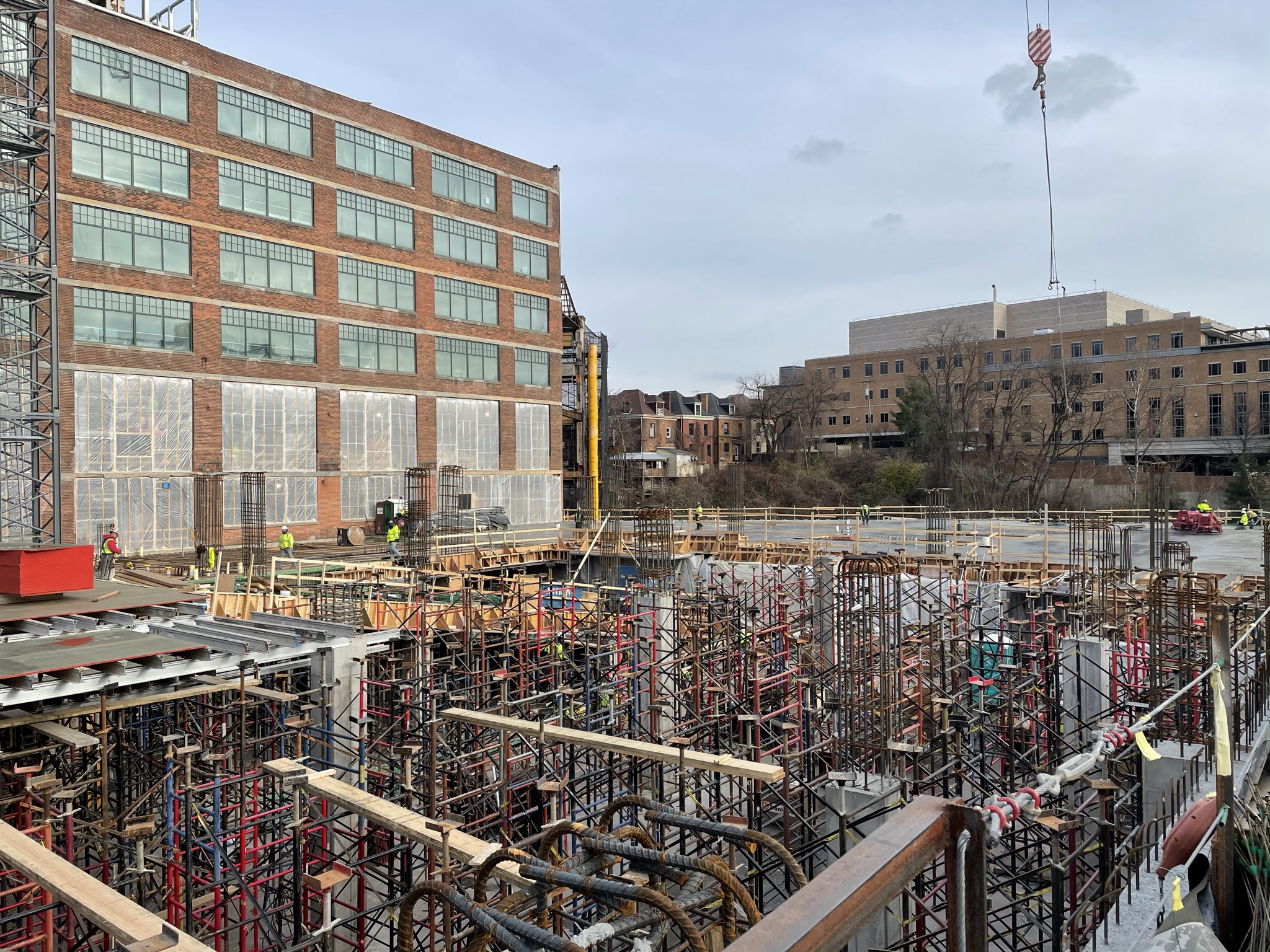 Donley's recently completed its work for Turner Construction on The Assembly Project at 5051 Centre Avenue in Pittsburgh. The Assembly will pioneer Pittsburgh's newest high-tech developments in cancer biomedical research and commercialization, anchored by the University of Pittsburgh. Donley's provided concrete services for the new three-tiered parking garage and lower floor next to the building.
The location of the Assembly project with respect to adjacent structures presented unique logistical challenges that the team was able to overcome through extensive planning and coordination efforts with Turner's operations team.  An earth retention system consisting of steel soldier piles with wood lagging and tie-backs extends more than 50' below street level to create the west and south boundaries of the project. At the same time, the existing century-old Ford Building intersects the new underground garage along its north side.
Donley's engineering team utilized state-of-the-art laser scanning technology to map out conflicts between the as-built earth retention system and the proposed structural concrete framing of the garage. Detailed drawings and reports were then provided to the design team in advance of garage framing, resulting in design modifications of the garage to accommodate the as-built conditions without any delay to the project's schedule.
Donley's delivered the project safely and successfully on time over an aggressive 10-month schedule during the COVID-19 pandemic.
We recently served as part of MB Kahn's Design-Build team for the new North Charleston Coliseum Parking Deck. The new deck can accommodate 2,000 vehicles and provides additional parking for the North Charleston Coliseum, Performing Arts Center and Convention Center Complex. Our work in the 664,000 square foot structure resulted in 23,500 cubic yards of concrete and three elevated levels.
168,000 square feet of slab-on-grade
3 elevated levels using Donley's Garage Beam System
495,000 total square feet of elevated slab
This restoration project was a 10-story parking deck at Ontario & Prospect in Downtown Cleveland.  The site, which is a block from Public Square and across the street from the JACK Casino, is very heavily trafficked at the street level.
5 month project
8,500 sq. ft of exterior concrete repair completed off of swing stages and mast climbers
Biggest risk/concerns…keeping all of the debris, sand-blast aggregate/dust, and new paint from escaping protection put in place for containment…no incidents!
Donley's served as Construction Manager, and also the concrete contractor, self-performing for MetroHealth's 1,500-car, open-deck parking garage on its West 25th Street main campus in Cleveland. Construction on the MetroHealth Parking Deck began in Fall of 2017 on the seven-level garage, which was on the site of the former NorthCoast Behavioral Hospital.
The MetroHealth Parking Deck garage was designed to accommodate technology to direct drivers to open spaces or read license plates to save employees from idling while stopping to swipe their ID badges, according to the release. The project will be complete in October 2018.
The Cultural Center for the Arts in Canton, Ohio is an award-winning designed complex set on more than nine acres near the downtown business and arts districts. Donley's Concrete Group performed 30,000 sq. ft.of concrete deck repairs and traffic membrane application overtop of the Canton Cultural Center's finished 330,000 sq. ft. arts facility while it was open and actively being used. The two months of renovations were completed in June of 2017.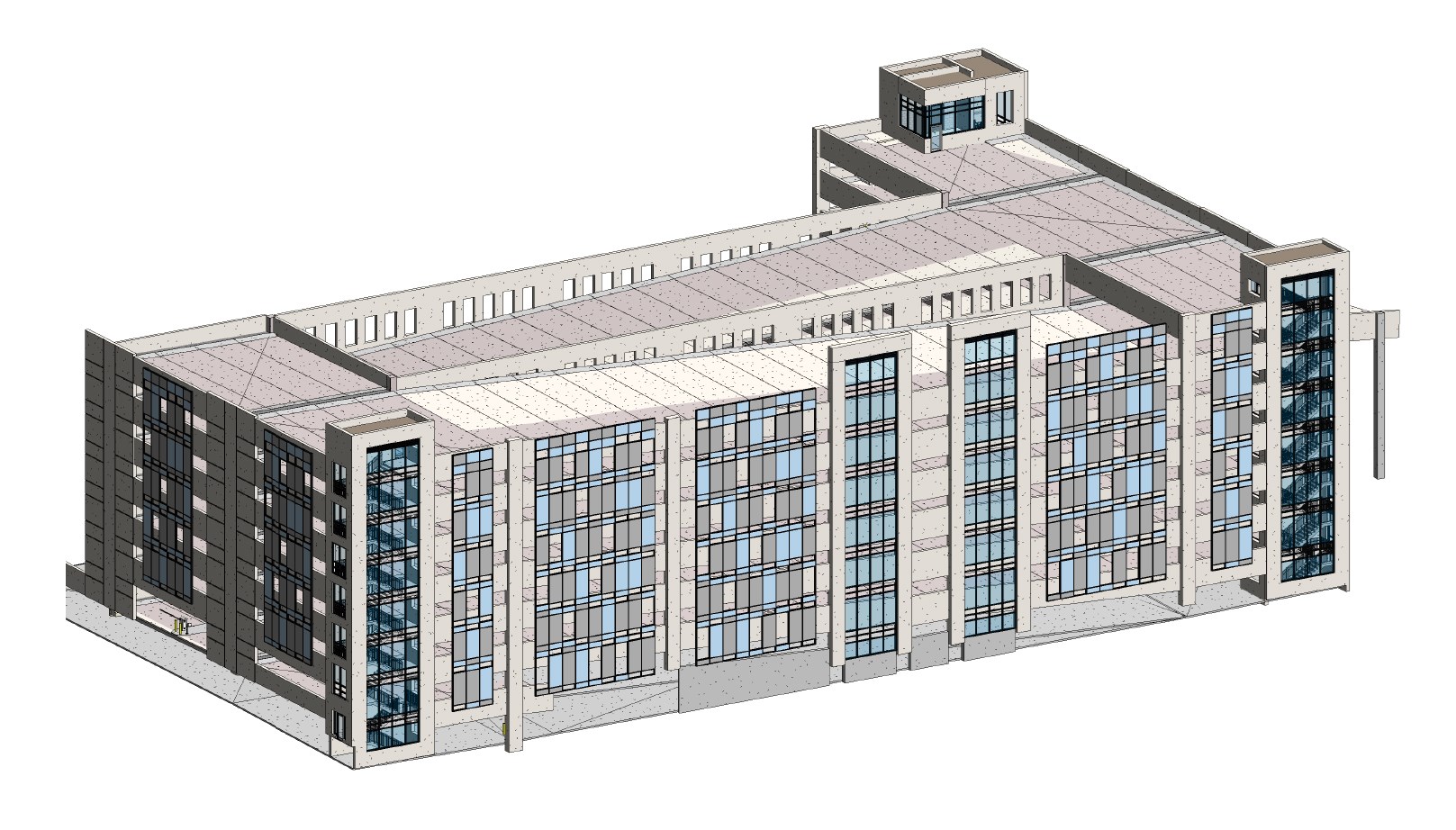 Donley's served as construction manager at risk for the 1,083-car structure located at the pharmaceutical company's corporate research center, Medimmune C1 Parking Deck, in Gaithersburg, Maryland. Construction began in the summer of 2016 and was completed in August of 2017.
Dealer Tire's new Headquarters Parking Deck project in the Midtown area of Cleveland kicked off in the Summer of 2016 and was completed in March 2017. Donley's completed the 650-car parking deck that will be part of the company's relocation.