We are pleased to announce that George Esner has been promoted to Chief People Officer!
George has always shown a passion for helping others grow and Donley's wouldn't be the same without him! Thank you for going above and beyond every day, and congrats on your well-deserved promotion!
---
Congratulations to George Esner on his promotion to Chief People Officer!
George began his construction career as a Co-op with Donley's in 2002. Upon graduation in 2005, he joined Donley's as a full-time Project Engineer. He advanced to the positions of Assistant Project Manager and Project Manager, and in 2017, was promoted to Concrete Operations Manager for Donley's Northeast Ohio Concrete Division. In 2019, he was promoted to Director of Operations and temporarily relocated to our Richmond, Virginia office to support the transition of that division to self-perform concrete.
Congratulations, George!
Congratulations to Josh Wilder, Will Wilder, John Vallos, and Dylan Skipper on their promotions!
Donley's would not be where it is today without team members like Josh, Will, John, and Dylan. Thank you for going above and beyond every day, and congrats on your well-deserved promotion!
---
Josh has been promoted to Senior Project Manager! Josh began his career in construction in 2009 doing surveying work. In 2016, Josh joined Donley's Concrete Group as an Estimator and served as an Estimator/Project Manager in a dual capacity. By 2018, Josh had transitioned to a full-time Project Manager.
Notable projects that Josh has worked on include: Searstone Retirement Community, Northwest Water Treatment Plant, Link Apartments® Calyx, Fresenius Kabi Plant Expansion, Seqirus Plant Expansion, Durham Police Headquarters, and JMH Hotel.
---
Will has been promoted to Project Manager! Will is an East Carolina University graduate, and he joined Donley's as a Project Engineer in June 2019. By October of 2021, Will was promoted to Project Superintendent.
Will's projects include: The Yield, Northwest Water Treatment Plant, Fresenius Kabi Plant Expansion, Merck Wilson, Merck Durham, and Sanderson Farms.
---
John has been promoted to Assistant Project Manager! After graduating from The Citadel with a degree in Civil Engineering, John began his career at Donley's as a Project Engineer in 2021.
John has worked on 40 Line Street and North Charleston Coliseum Suite Renovation.
---
Dylan has been promoted to Assistant Project Manager! He graduated from the University of South Carolina in 2020 with a degree in Mechanical Engineering. Following his graduation, he began his career as a full-time Mechanical Engineer. In March 2021, Dylan joined Donley's as a Project Engineer.
Dylan's projects include The Cooper Charleston Waterfront Hotel and the University of South Carolina Campus Village.
Congratulations to Jason Edgar on his promotion to Vice President of Preconstruction!
Jason graduated from North Carolina State University with a Bachelor of Science in Economics in 1997.  He joined Donley's as an Estimator in 2011, having 14 years of estimating experience in the concrete construction industry under his belt. Then in 2015, Jason was promoted to Chief Estimator, providing oversight to all preconstruction in the Carolina's. This was followed by another promotion to Director of Preconstruction as Jason and his team continue to manage all preconstruction services throughout Virginia, North Carolina, South Carolina, Georgia, and Florida.
Jason's leadership has played a very important role in the growth and success of Donley's over the years. Jason and his team are constantly pushing the envelope of standardization, efficiency, and continuous improvement throughout the preconstruction process.
Congratulations, Jason!
We are thrilled to announce Eric Cox has been promoted to the Vice President of Donley's!
Eric Cox graduated from Eastern Carolina University and went to work for Miller and Long Concrete Construction in the year 2001. Working in the field as a field engineer and enduring the chilly North Carolina winters and hot North Carolina summers helped Eric quickly realize that he wanted to learn other parts of this business!
In 2003, he went to work for Blair Concrete Services as an estimator/project manager…working alongside Jeff Hamburg and Ian Blair.  After estimating and managing dozens of concrete projects over this 5-year span…Eric was promoted to Senior Project Manager in late 2008.
Donley's acquisition of Blair Concrete Services led us down the path of chasing larger structural concrete projects and overall business growth throughout the southeast.  During the transitional years of Blair Concrete changing over to Donley's Concrete Group…Eric put in the time, energy, and effort to build relationships with clients and managed multiple concrete projects.
In 2015 Eric was promoted to Project Executive.  Over the next several years, we solidified our South Carolina Team, performed several very successful projects in Georgia, and successfully expanded into the Virginia market.  Eric played a very key role throughout this growth and development phase of Donley's Concrete Group.
Eric exemplifies the hard work, determination, and experience it takes to learn and become EXCELLENT at managing internal and external clients.  Eric has an exceptional focus on keeping everyone safe, doing high-quality work in the field while at the same time managing the productivity of our workforce.  Over the years, he has built his own book of business and solid relationships with multiple clients.
Our business is all about people – This is truly what Eric excels at!
Please join us in congratulating Eric Cox on a very well-deserved promotion to Vice President.
Congratulations Eric, you have certainly earned it!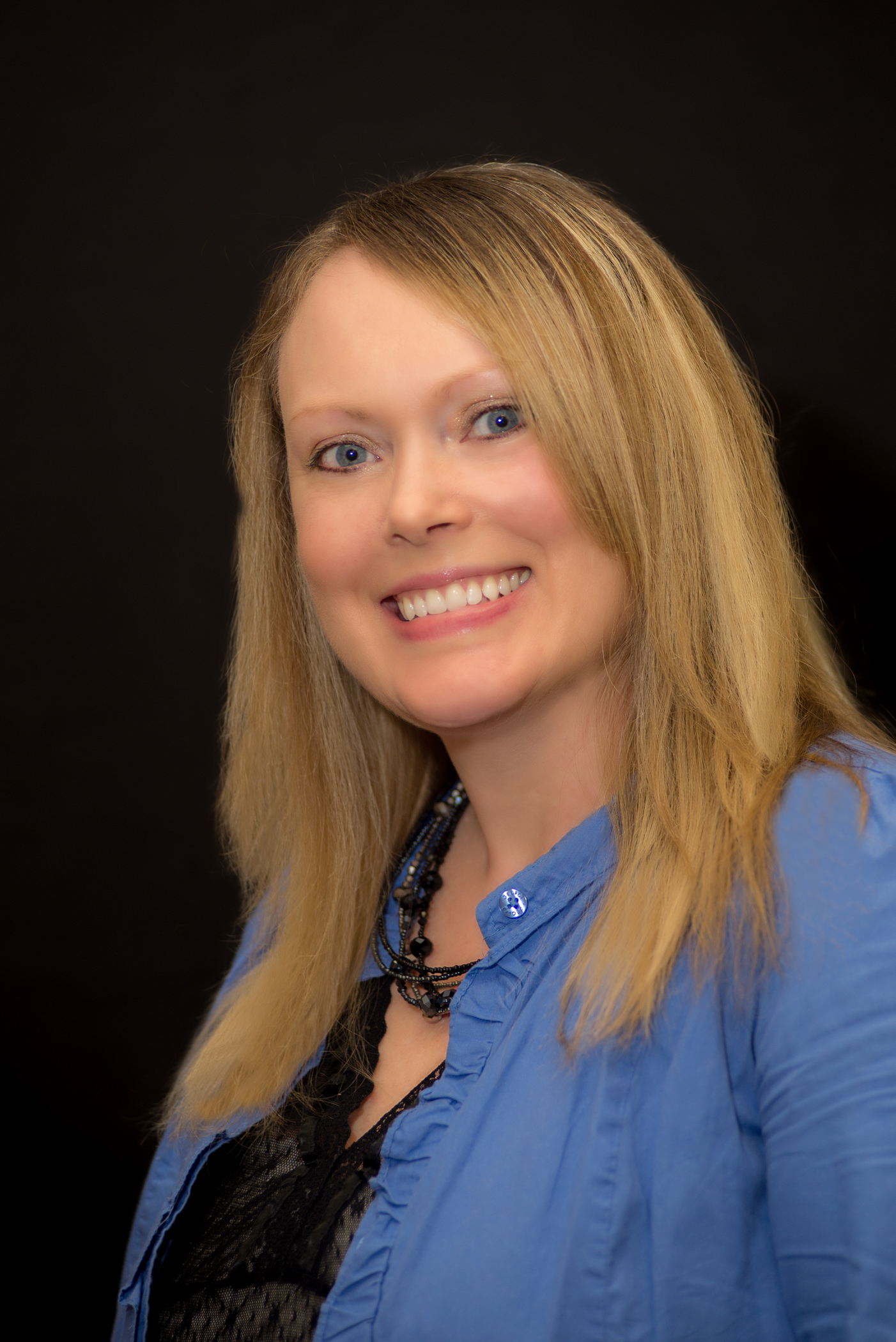 We are pleased to announce Rachel Moviel's promotion to Human Resources Coordinator.
Rachel started with Donley's in 2013 as an Executive Assistant and became our Human Resources Assistant in 2018.  She has done a great job coordinating recruitment efforts, managing the co-op/intern program, human resources reporting, and managing the performance management process.  In her new role, she will continue these duties and report to Chief Operating Officer Steve Hamilton. She has been a wonderful asset to Donley's and we can't wait to see what she continues to achieve in this role.
Congratulations, Rachel!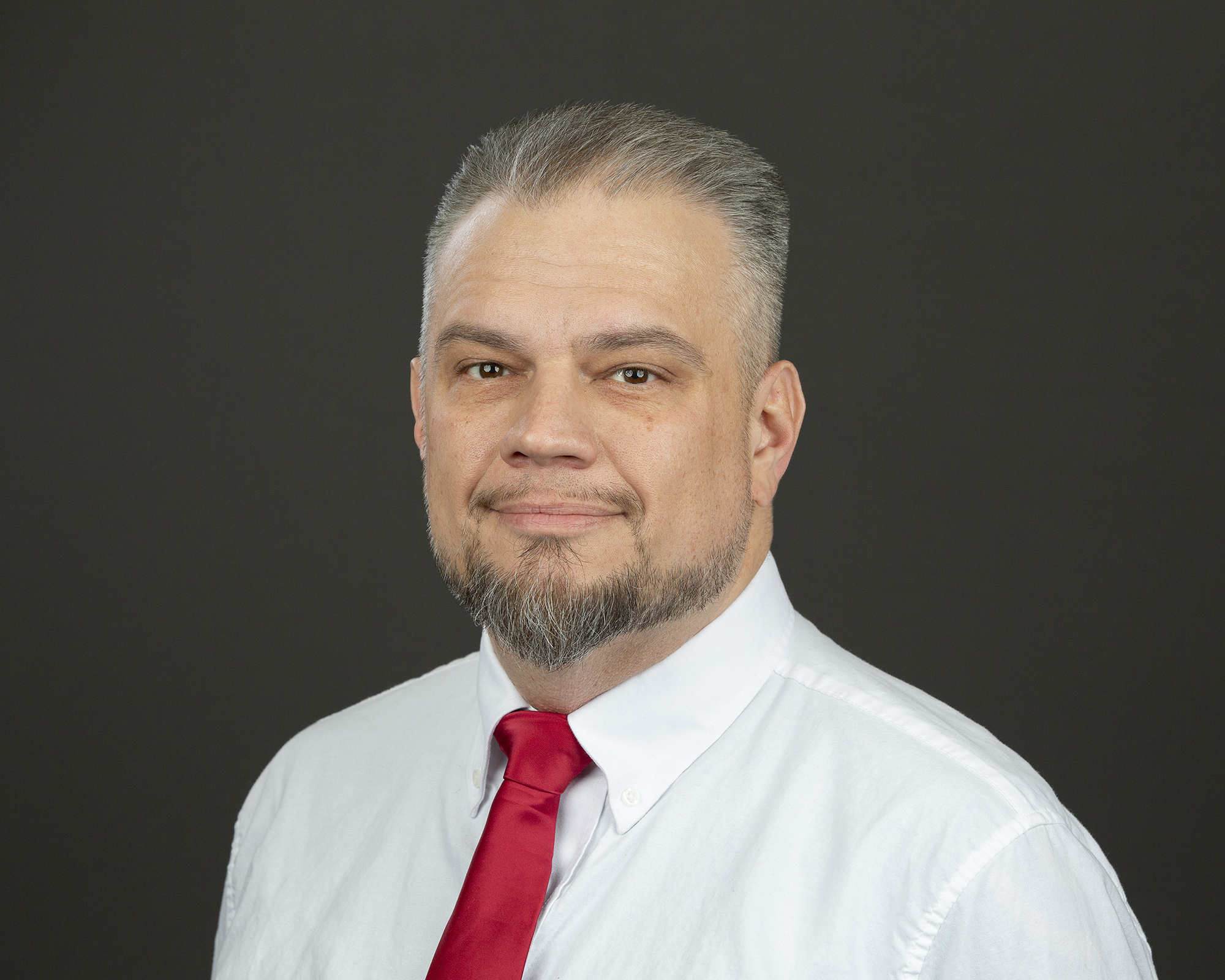 It is with great pleasure that we announce Mark Manti's promotion to Director of IT & Security.  Mark started with Donley's in April of 2009 as a Network Administrator.  He has taken on increasing levels of responsibility during his time at Donley's.  Always level-headed, Mark understands the importance of customer service and pushes the IT department every day to resolve issues quickly.  Recently, Mark played a pivotal role in the company's transition to concrete-only services by leading the CM post-transaction data migration project.  It is not uncommon for him to spend time outside of normal business hours performing server maintenance, infrastructure upgrades, and general help queries.  Mark is also earning a Masters Degree in Cybersecurity and using this knowledge to drive our security processes and culture.
Please join us in congratulating Mark on his new role!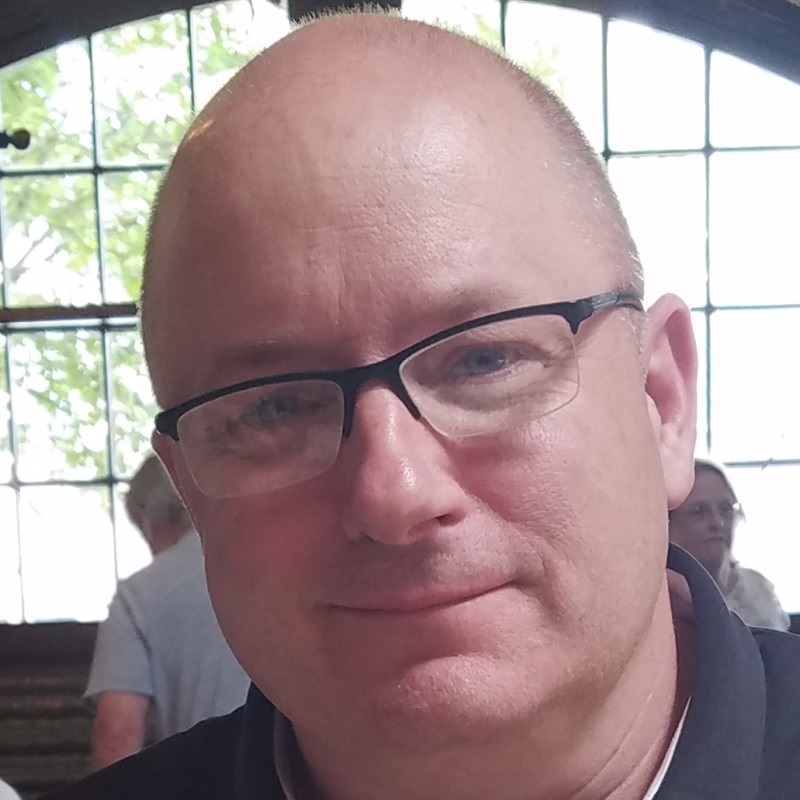 Scott Sweeney is Promoted to Regional Safety Manager!
Scott joined Donley's in July as a Site Safety Coordinator. Before working for Donley's, he was a firefighter/paramedic for ten years, then transitioned to work as a control operator/safety specialist at a refinery in Lima, OH. It was during the time at the refinery that he fell into safety and loved it.
In 2018, Scott began working with Tuttle Construction as their Director of Safety. He is excited to work on multiple projects regionally in his new role. Congratulations, Scott!
We are pleased to announce Dave Wooley's promotion to Senior Project Manager. Dave started with Donley's as a project engineer in 2011 and was promoted to project manager in 2013.
A few of his recent projects include the Legacy Village Garage, the Dealer Tire Headquarters Parking Deck, Akron Children's Hospital Considine Phase II Addition, the Hilton Cleveland Downtown, and the new MetroHealth Hospital and Central Utility Plant. Also, Dave has been the lead project manager for Donley's expansion into Pittsburgh, traveling to Pennsylvania to working on our first three projects there.
Congratulations, Dave!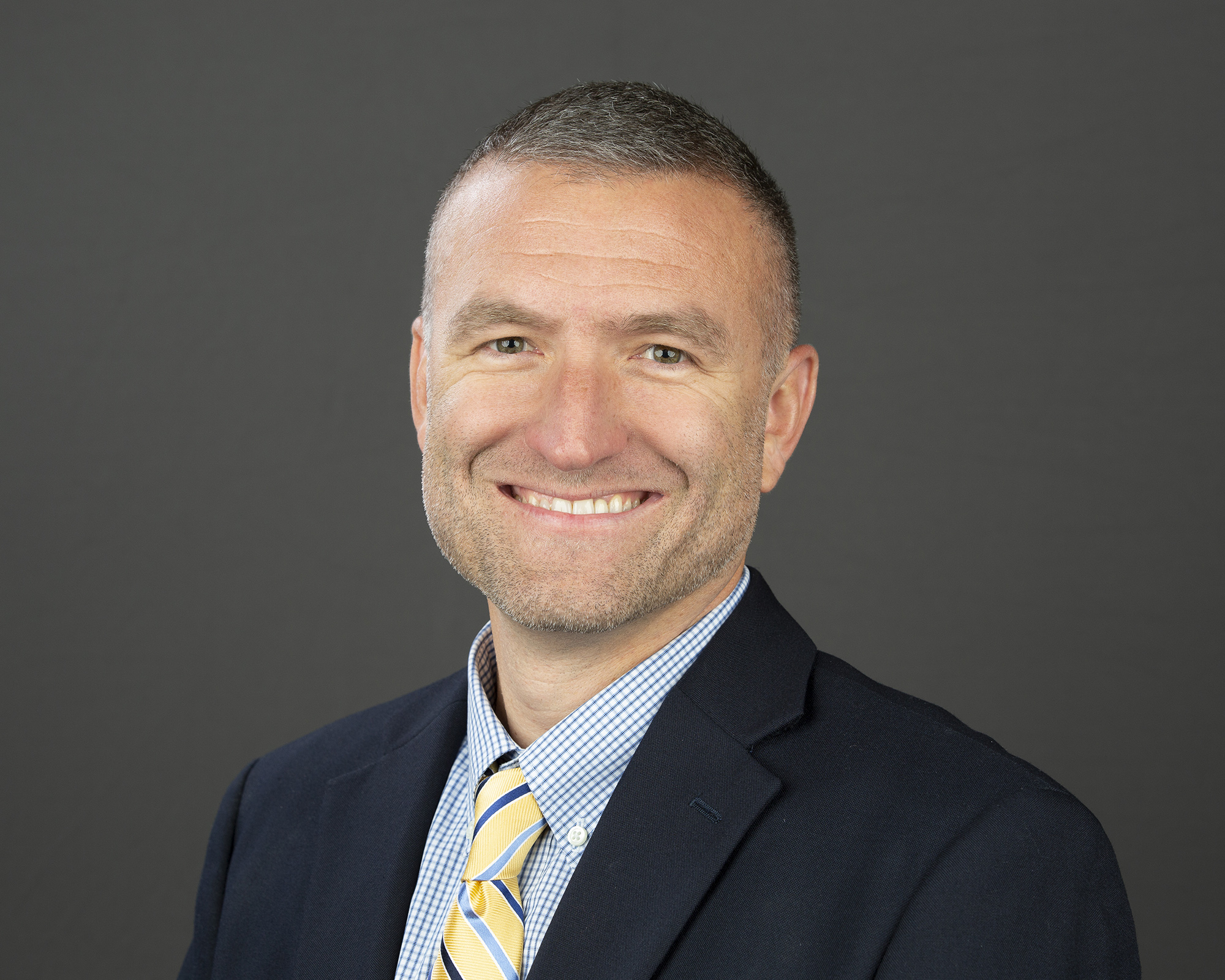 We are pleased to announce that Mike Dilley has been named the new President of Donley's. Mac Donley will continue as the CEO of the organization. Mike started at Donley's 20 years ago as a Project Engineer on the CWRU Peter B. Lewis project in Cleveland. Over the years, he has taken on higher roles of responsibility in the organization. In 2015, Mike relocated to North Carolina to reset the Southeast operation, which has grown to a profitable $80M business with offices now in Richmond, Raleigh, and Charleston. He illustrates a passion for our work, our people, and the Donley's organization every day. Mike is the 1st to hold this position outside of the Donley's family. He will continue to be located in our Raleigh office and oversee all concrete operations for the company.