Donley's is providing concrete services to Ozanne Construction for the new Case Western Reserve University School of Dental Medicine. The three-story, 126,000 square foot structure will provide a space where students can treat patients under dental faculty supervision.
The new school is located directly across the street from the new Health Education Campus.
530 Meeting Street is an approximately 200,000 square foot mid-rise student oriented apartment project located in the Upper King district. The project will boast 5 levels of residences, onsite parking and over and 6,000 square feet of amenity space. Building amenities will include a large pool and courtyard, bike storage, state of the art gym and conference rooms.
DCG is providing cast in place concrete foundations, underground water detention vault, slab on grade and 1 level structural concrete podium.
Expected to be completed by May 2019.
Donley's is serving as construction manager on a new 89,000 sq. ft. building on Tri-C's Westshore campus. The 2-3 story building will host a mix of medium and standard size classrooms, and will also include Information Technology and Engineering teaching labs, administration and faculty offices, food service for the entire classroom, a new loading dock, and dining/event space. Donley's will also be overseeing small renovations to the existing Health Careers and Services Building on their Westshore campus. We are scheduled to complete this project in the Summer of 2019.
Donley's is serving as construction manager on the John Tyler Community College renovation and addition project, a part of the Virginia Community College System (VCCS). The college will gain a comprehensive renovation of 37,350 sq. ft. at Bird Hall and 26,000 sq. ft. at Nicholas Student Center, and a 24,500 sq. ft. addition to the Nicholas Center, on the College's Chester Campus. This project will support the College's STEM-H and workforce development programs. These updates and additions will improve programmatic function, increase classroom and lab space, and enhance the quality of academic, administration, and public service facilities. The project is on track for completion by early Summer 2019.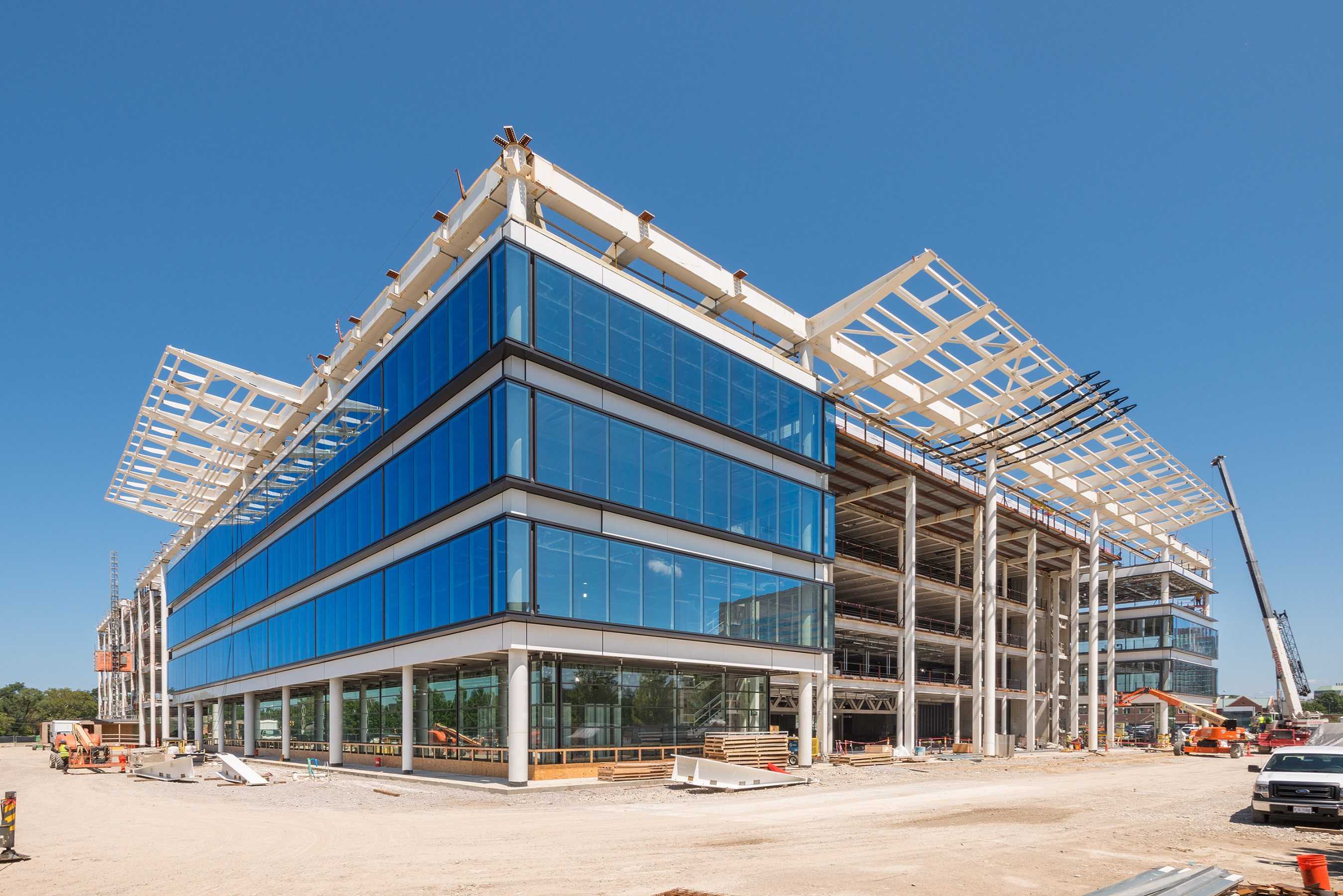 Case Western Reserve University and the Cleveland Clinic have entered into a partnership to own and operate the university's new health education campus, which will be located in the heart of the world-renowned healthcare system's main campus in downtown Cleveland. This arrangement will bring all students and faculty together in one area, fostering both efficiency and creative collaboration.
The new facility will provide space for all medical, nursing, and dental students who are seeking degrees from CWRU, including students from the university-based program and the Cleveland Clinic Lerner College of Medicine.
The campus will feature:
classrooms and lecture halls
teaching labs and virtual anatomy space
 a medical library
 student lounge/study space
 food service
administrative support/office space
building support services
Donley's concrete division's scope of work will include:
basement and tunnel hydraulic mat slabs
basement and tunnel walls
 columns and piers
shear/core walls
structural deck at basement and tunnel lids
core landing and roof slabs
basement interstitial fill and slab on grade
spread footings and grade beams
basement and tunnel waterproofing and joint sealants
Click here to view the Lean Construction Powerpoint
The 305,672 sq. ft. Assembly Street Project in Columbia, South Carolina consits of 228 apartment units, housing students from the University of South Carolina.
DCG provided the foundations, retaining walls, columns, sheer walls, SOG, post tension structural decks and amenity deck. There is a total of 15,000 CY's, 811 tons of rebar and 165,000 pounds of post tension cable in the 105,000 square feet of structural deck. Project commenced Winter of 2016 and Donley's portion was completed in the Fall of 2017.
Donley's Concrete Group has begun work on a 9.8-million-dollar project with over 15,000 cyds of concrete. The project will be working for a joint venture team consisting of TA Loving and Barnhill. The finished student union will measure 209,000 sq. ft. and include a 700-space parking deck adjacent to the union. The concrete portion of this project consist of pile caps, foundation walls and elevated cast in place decks.
Donely's Restoration Group completed structural concrete repairs and waterproofing to Cleveland State University's Music Bridge.  Located in the heart of CSU's main campus in downtown Cleveland, crews worked over a main thoroughfare to complete the necessary repairs to the bridge.
DCG has recently been awarded a contract for the College of Charleston-Rita Hollings Science Center Build-Out. The project is an up-fit to the existing facility; with construction start in December 2015 and completion in May 2016.
Donley's Concrete Group scope of work includes:
new pile caps
grade beams
seismic beams over micro piles
slab on grade
elevated structural composite concrete decks
topping slabs in the existing facility
Donley's Concrete Group was worked for Lend Lease on the renovation and expansion of Duke University's R. David Thomas Conference Center. Key elements of the project included the renovation of current space (including the enclosure of guestroom corridors and walkways) and the construction of a new six-story tower with 85 guest rooms and a 5,800 sq. ft. ballroom.
Donley's Concrete Group's scope of work included:
turnkey concrete package
pile caps
spread footing and grade beams
slab on grade
retaining walls
core walls and shear walls
six floors of elevated post tensioned decks