Donley's Restoration Group completed the work at 55 Public Square in Downtown Cleveland, OH. The property consists of a 300-foot tower was completed in 1958, that was the first new skyscraper built in downtown Cleveland since the Terminal Tower was finished in 1930 and its attached eight (8.00) level parking garage. Donley's design build work consisted of the complete structural restoration of the garage followed by traffic membrane application across all levels.
Donley's is currently working with Independence Construction on the Valor Acres project in Brecksville. This 90,000 square foot project includes 3,900 CY of concrete.
Our scope of work includes foundations, core walls, slab on grade, and a post-tensioned podium deck for wood-framed apartments above.
Donley's Restoration Group is currently working with the Cleveland Clinic Foundation and the engineering firm GPD on the CIIG Garage Structural Phase II restoration project. Donley's scope of work is for the complete removal and replacement of an existing 65,000.00 square foot eight-inch thick post-tension concrete deck. The project is scheduled to be completed in early fall 2022.
Donley's is currently working with Turner Construction on this design-build project in Cleveland, Ohio. This 875-car parking deck includes a scope of 9,753 CY of concrete.
This TREO mixed-use, green building includes 194 luxury apartments and over 30,000 square feet of commercial space including a grocery store, dry cleaner, and a music school. This state-of-the-art five-story, 270,400 square foot mixed-use housing/retail development is situated on two acres on the corner of West 25th and Detroit in Cleveland, OH.  
Our scope includes 138,500 square feet and 6,100 cubic yards of concrete.
Donley's is currently working with Gilbane Building Company on the Ahuja Medical Center Phase 2 Expansion, a $200 million expansion to the University Hospitals campus. Designed by HKS Architects, the project consists of a 5-story pavilion addition to the existing hospital and a separate 3-story sports medicine center that includes a 45-yard turf field, and a therapy pool. The sports medicine center is the largest rehab complex in Northeast Ohio.
Donley's scope of work for UH Ahuja Phase II includes basement walls, core walls, a connecting tunnel between the two new buildings, columns, slab on grade, and slab on metal deck.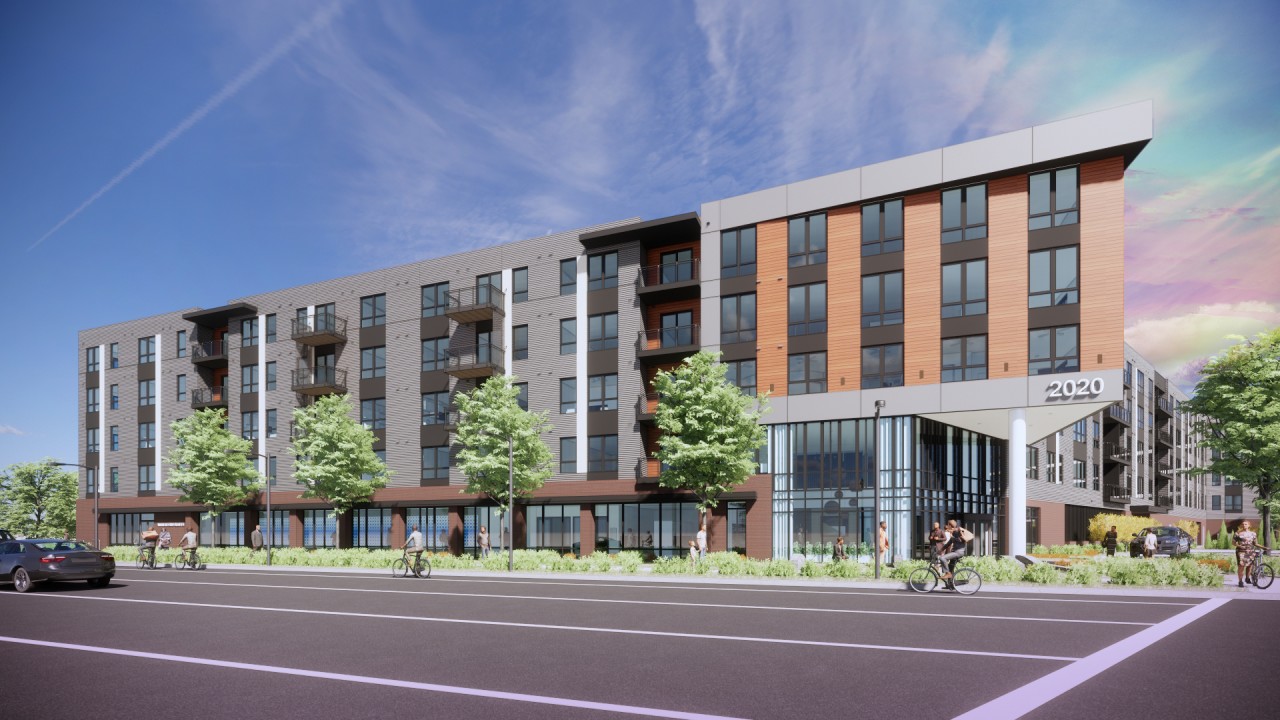 Waterford Bluffs Apartments will offer 241 Class A luxury apartments consisting of studio, one, and two-bedroom apartment homes. We are excited to be working on this wonderful project for Marous Brothers in Cleveland's Ohio City neighborhood.
Donley's is currently working with Turner Construction and Smoot Construction on the Columbus Hilton Downtown Expansion. Designed by Cooper Carry, the $220 million project consists of a 30-story post-tensioned concrete frame tower and a 7-story structural steel frame podium. The project structural engineer is WSP USA. Rising to a height of 357' above its lowest level, it will be the 12th tallest building in Columbus and the tallest building constructed in Columbus in 30 years. Upon completion, it will become the largest hotel in Ohio with 1,000 rooms shared between the existing Columbus Hilton.
Downtown and the new tower. Donley's scope of work includes basement walls, core & shear walls, columns, slab on grade, tower post-tensioned slabs, and podium slab on metal deck. Unique components of the Columbus Hilton Downtown Expansion project include:
10' deep transfer girders on Level 05
Rooftop restaurant and bar with outdoor terraces providing unobstructed views of the downtown skyline
Interior connections to the existing Columbus Convention Center and Columbus Hilton Downtown
Donley's is currently serving on a team that is restoring part of the tunnel system underneath Cleveland Clinic's main campus.
Our reach on this project includes the removal of the existing roadways, prepping and then waterproofing the tunnel lid, and placing a new concrete cap (roadway) over the tunnel.
Explore some of Donley's other restoration projects:
James A. Garfield Memorial Restoration
Donley's Restoration Group will be completing this project for AMHA Hilltop House in early 2020. The Hilltop House is used as public housing for elderly community members and Summit County residents who need housing assistance. The six story, 78 unit property was built in 1968.
Our work started with erecting scaffolding so that residents can use their back patios as a front entrance. After, we removed and replaced the existing front entrance concrete balconies using a new steel frame and traditionally reinforced concrete slabs.
This project was design build/public bid.