Donley's, started in 1941, is celebrating its 80th anniversary this year. To help commemorate this important anniversary, we threw a party at our newly renovated Cleveland office.
The party, with over 100 attendees, was a clambake and barbecue held on our brand-new patio and outdoor area. We had a game area featuring custom Donley's cornhole boards and a giant Jenga game for guest to enjoy. We ate delicious appetizers, clams, and brisket.
Throughout the night, we shared conversation while sipping on our specially made Donley's beer for the celebration. Some of our very own staff brewed and bottled Donley's beer for the occasion. The beers were named "Donley's Post Tension Ale" and "Donley's Farm 1916 Oktoberfest." Pictured below is the brewing of our beers and the final product at the anniversary party.
At the celebration, we honored Dave Bednar (pictured far left) with a special video from all of his co-workers. Dave is retiring this year after working with Donley's for 36 years. We also honored our CEO, Mac Donley (pictured right), with a video of his employees and his family thanking him and congratulating him on his 40 years with Donley's.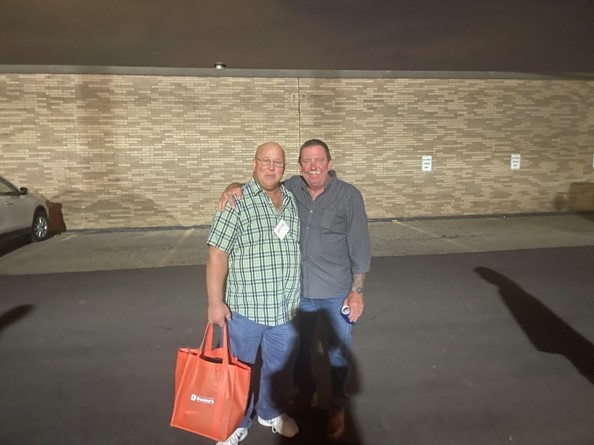 We had a great time gathering with familiar faces and celebrating 80 years together. Thank you to everyone throughout our amazing 80 years who has supported us and worked with us to make this all possible.
We are excited to continue growing.
Happy 80th Anniversary Donley's!
March New Employees:
This past month, Donley's has had the privilege of welcoming four new members to our team: Ruben Flores, Brandon Chairez, Dylan Skipper, and Thomas Carpenter. Ruben and Brandon will be working in our Raleigh office, Dylan will be working in our Charleston office and Thomas will be working at our Richmond location. We are thrilled to have these new members on board and can't wait to see what they accomplish in these roles.
Welcome to the team Ruben, Brandon, Dylan, and Thomas! We are excited to work with you at Donley's.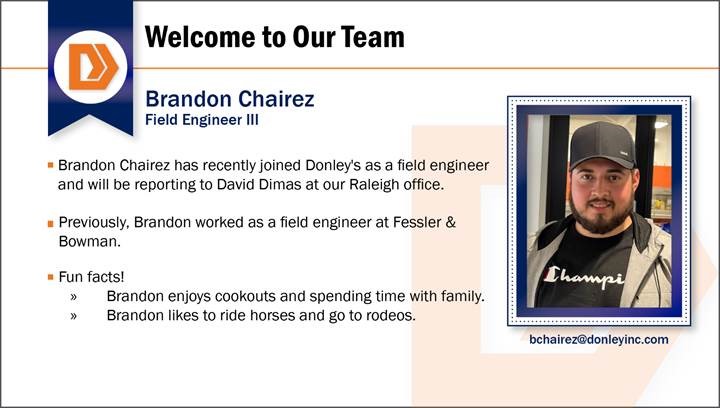 Donley's March 2021 Service Awards: Chris Cammerata and Joseph Fowlie
Congratulations to Chris on her 20-year work anniversary with Donley's and congratulations to Joseph on his 10-year anniversary with Donley's! Your work does not go unnoticed and we appreciate all that you do at Donley's. We are proud to share your service with us and look forward to more great years together. 
Congratulations!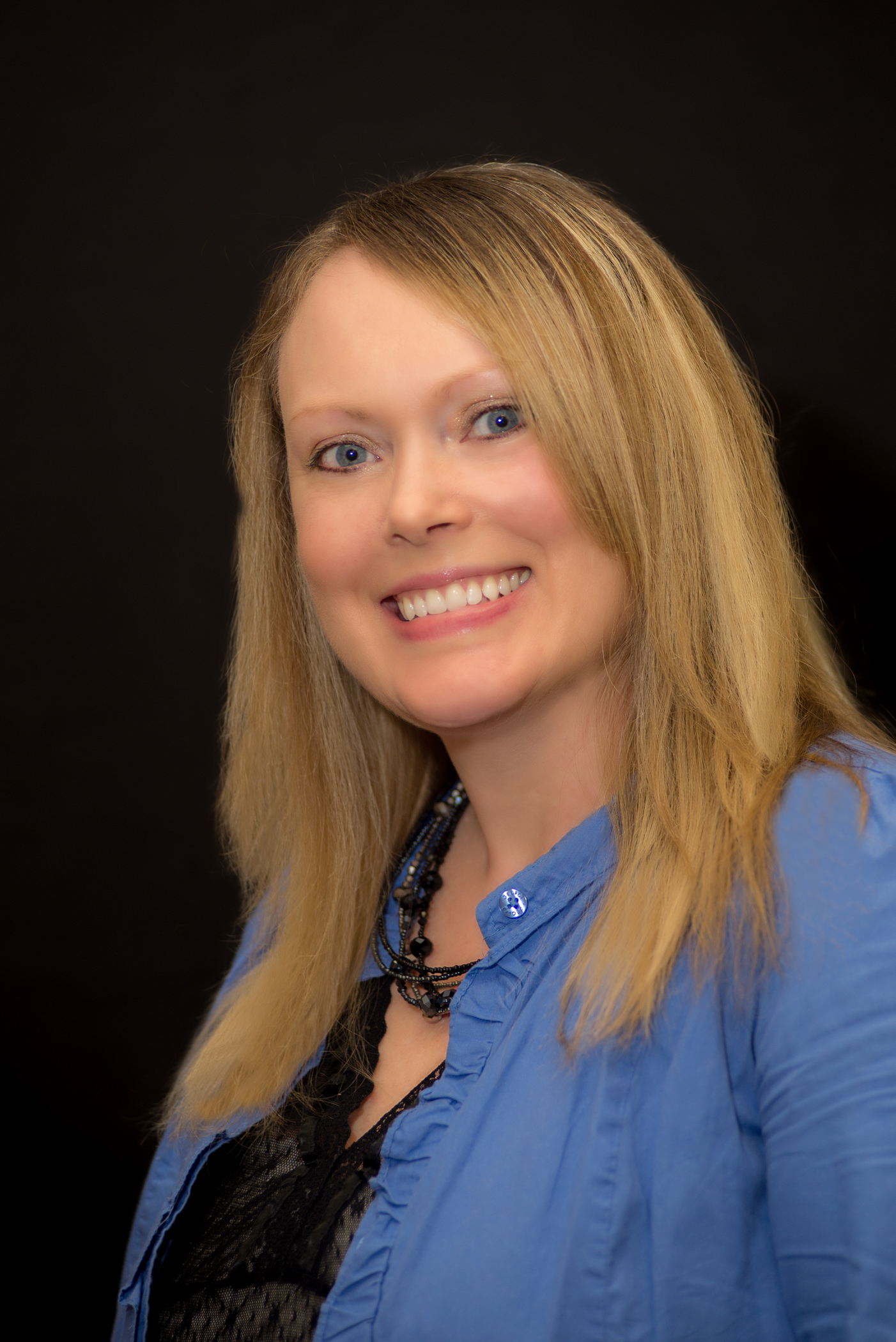 We are pleased to announce Rachel Moviel's promotion to Human Resources Coordinator.
Rachel started with Donley's in 2013 as an Executive Assistant and became our Human Resources Assistant in 2018.  She has done a great job coordinating recruitment efforts, managing the co-op/intern program, human resources reporting, and managing the performance management process.  In her new role, she will continue these duties and report to Chief Operating Officer Steve Hamilton. She has been a wonderful asset to Donley's and we can't wait to see what she continues to achieve in this role.
Congratulations, Rachel!
January New Employees:
This past month, Donley's has had the privilege of welcoming two new members to our team, Conor Forrestal who will be on site in Columbus, OH as a co-op and Mac McCann who will be working in our Raleigh, NC Office as a Project Engineer. We are thrilled to have these new members on board and can't wait to see what they accomplish in these roles.
Welcome to the team Conor & Mac!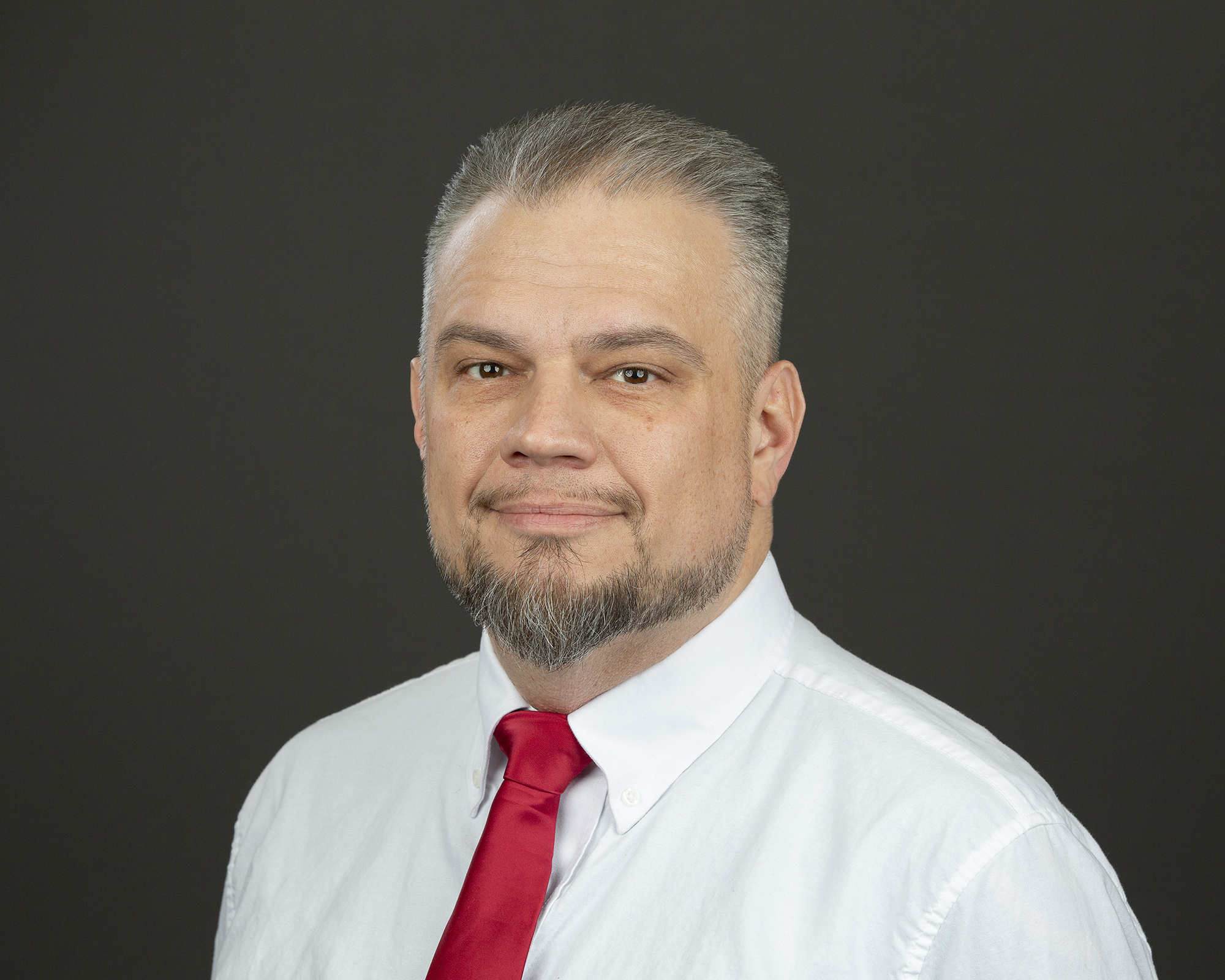 It is with great pleasure that we announce Mark Manti's promotion to Director of IT & Security.  Mark started with Donley's in April of 2009 as a Network Administrator.  He has taken on increasing levels of responsibility during his time at Donley's.  Always level-headed, Mark understands the importance of customer service and pushes the IT department every day to resolve issues quickly.  Recently, Mark played a pivotal role in the company's transition to concrete-only services by leading the CM post-transaction data migration project.  It is not uncommon for him to spend time outside of normal business hours performing server maintenance, infrastructure upgrades, and general help queries.  Mark is also earning a Masters Degree in Cybersecurity and using this knowledge to drive our security processes and culture.
Please join us in congratulating Mark on his new role!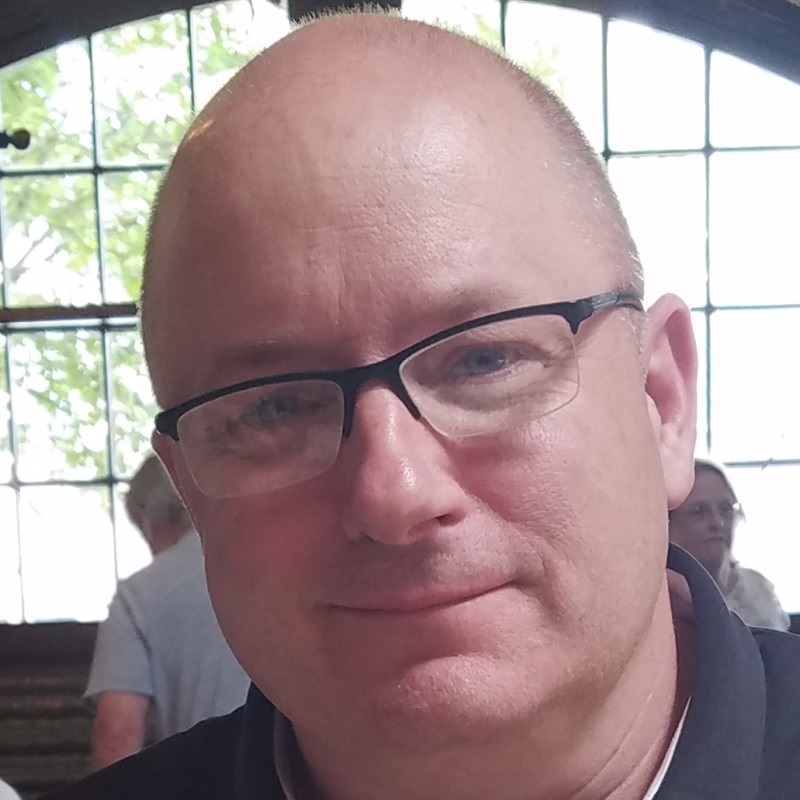 Scott Sweeney is Promoted to Regional Safety Manager!
Scott joined Donley's in July as a Site Safety Coordinator. Before working for Donley's, he was a firefighter/paramedic for ten years, then transitioned to work as a control operator/safety specialist at a refinery in Lima, OH. It was during the time at the refinery that he fell into safety and loved it.
In 2018, Scott began working with Tuttle Construction as their Director of Safety. He is excited to work on multiple projects regionally in his new role. Congratulations, Scott!
We are pleased to announce Dave Wooley's promotion to Senior Project Manager. Dave started with Donley's as a project engineer in 2011 and was promoted to project manager in 2013.
A few of his recent projects include the Legacy Village Garage, the Dealer Tire Headquarters Parking Deck, Akron Children's Hospital Considine Phase II Addition, the Hilton Cleveland Downtown, and the new MetroHealth Hospital and Central Utility Plant. Also, Dave has been the lead project manager for Donley's expansion into Pittsburgh, traveling to Pennsylvania to working on our first three projects there.
Congratulations, Dave!
George Esner has spent the last two years helping execute Donley's Concrete Group VA's Move Forward plan – shifting us from a construction manager to a self-perform concrete market leader.  During that time, he has helped to solidify our operations and build a strong team in Virginia. George has now returned to Northeast Ohio and will continue as the Director of Operations, but with a refocus in his position to touch all business units. He will be a liaison between operations and functional departments to ensure corporate processes are effective and efficient.
Specifically, George will support budgeting, job cost processes, and other operational accounting processes. He will also continue to be a developmental resource for all Donley's operational personnel utilizing his passion for training and team building. George's 18+ years of experience with Donley's, complemented by his upcoming completion of Ohio University's MBA program, gives George the perfect background for his new responsibilities.
Please congratulate George on his past successes and new role at Donley's.
Billy Powell has been named Risk & Safety Manager at Donley's.  Over Billy's 9 years at the company, his passion for safety and risk management has been demonstrated by his willingness to help out in all business parts. In this new role, he will continue to be a resource for the entire company on all safety-related issues, including developing SSSP's, managing safety related incidents, and training on safety programs.  Billy will also support the General Counsel and Operations in risk management, including general insurance claims, workers comp issues, bonding, drug program, and fleet management.  He has been instrumental in developing our corporate safety program, during which time our OSHA Recordable Rate dropped 89% over 6 years.
Based on our sole focus on concrete, Billy will drive our goal to streamline our risk management processes and ensure safety and operations exist as one. We are looking forward to Billy's continued success in this role!