Array Healthcare Facilities Solutions
New construction included an outpatient entrance featuring a dramatic two-story lobby, cantilevered vehicular canopy, and exaggerated elevator tower, creating a highly visible entrance to the hospital. A separate two-story addition provides space for a 15-position PACU and Endoscopy Suite, as well as a Same Day Prep/Recovery Suite with 29 private patient positions. The first floor of the PACU addition is adjacent to the existing Emergency Department and provides 13 beds to support both Observation/CDU and Inpatient Pediatrics.
Elements of the project include:
36,000 sq. ft. of new construction
76,000 sq. ft. of renovations
17,000 sq. ft. of cosmetic renovations
146,000 sq. ft. of site work
Renovations to the surgery platform to create 8 "fully functional" operating rooms
Renovation of the Inpatient Unit for a 21-bed Progressive Care Unit
Renovation of Radiology to incorporate Nuclear Medicine and establish a patient prep/recovery area
Renovations to support services including Central Sterile, Laboratory, and Respiratory Therapy in support of clinical care
Renovation of the visitor lobby, gift shop, chapel, and pastoral services
Cosmetic upgrades to public corridors
This project is LEED registered.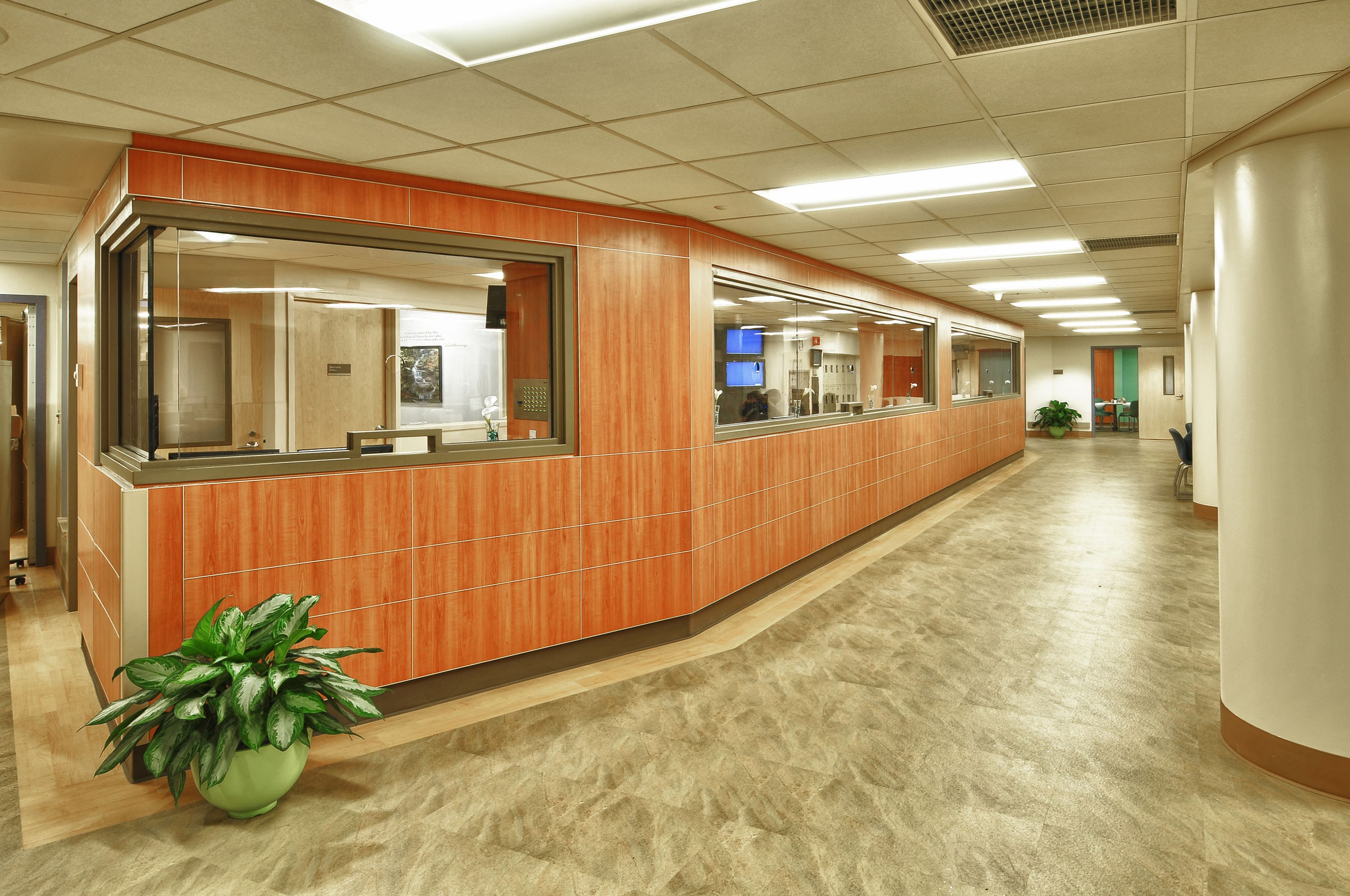 Renovation to the hospital's Patient Tower made up the majority of the project and was completed in six phases in order to minimize disruption to the facility. Areas addressed included:
patient rooms
nursing stations
sterile storage areas
showers
MEP/HVAC system upgrades
Work in the Emergency Care Center included new air handlers and a lobby renovation that took place while the ECC remained open. Renovation of the Biometrics area consisted of a new IT room, a new stress lab, and a new EMG room. The Physicians Information Center was also renovated to include fireplace and other amenities.