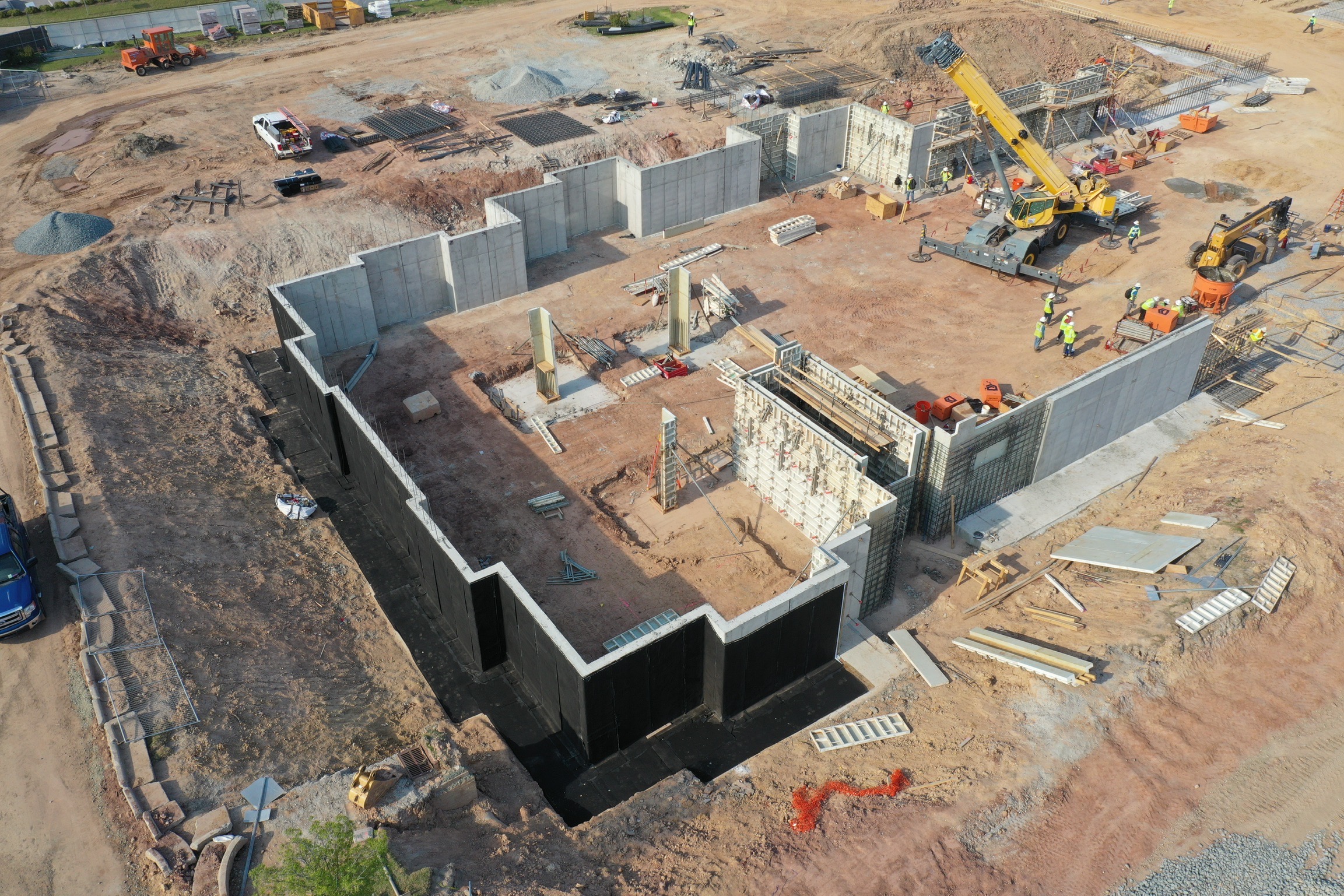 Donley's is working with Clancy & Theys Construction Company on the Searstone Retirement Community Phase II project in Cary, North Carolina. The Searstone campus is located in a mixed-use neighborhood and the expansion focuses on their vision for the future of retirement living. Searstone is expanding its horizons with The Highview, a new 4-story residential addition featuring 152 elegant apartment homes, a 5,000-square-foot auditorium and arts center, and three exciting new dining venues.
Our scope includes: Foundations, Foundation Walls, Columns, Elevated Podium Deck, SOG, Epicore Fill.
123,292 SQFT SOG
100,353 SQFT Elevated Deck
38,250 sf Epicore
94,108 CSF of Wall
AVG Crew – 31 with Supervision
Donley's is currently working with Independence Construction on the Valor Acres project in Brecksville. This 90,000 square foot project includes 3,900 CY of concrete.
Our scope of work includes foundations, core walls, slab on grade, and a post-tensioned podium deck for wood-framed apartments above.
Donley's is currently working with Clancy & Theys Construction Company on this project in North Carolina.
Our scope includes:
Level 1: Foundations/Columns/Walls/SOG
Level 2: Elevated slab/columns/walls
Level 3: Elevated slabs
Precast Garage: Foundations, Ramp Walls, SOG
Ret. Wall: Foundations, Walls
Culvert: Mat Foundation, CIP Box Walls, Elevated Slab
Donley's is currently working with Samet Corporation on Link Apartments® Calyx in Chapel Hill, North Carolina. Our scope of this almost $4 million project consists of foundations, retaining walls, and slab on grade for a pre-cast parking deck. Adjacent to the deck we will be doing foundations, columns, shear walls, slab on grade, and two levels of podium deck for residential construction.
Lifestyle Communities is developing a new apartment community in downtown Charleston called LC Line Street. The first phase of the development will include 293 apartment units and 22,000 sqft of community space.  Our scope includes 450,000 square feet and over 20,000 cubic yards of concrete.
This TREO mixed-use, green building includes 194 luxury apartments and over 30,000 square feet of commercial space including a grocery store, dry cleaner, and a music school. This state-of-the-art five-story, 270,400 square foot mixed-use housing/retail development is situated on two acres on the corner of West 25th and Detroit in Cleveland, OH.  
Our scope includes 138,500 square feet and 6,100 cubic yards of concrete.
Donley's also recently completed our work for TWG on Connection at South Side Apartments in Pittsburgh. South Side Flats is one of two neighborhoods that make up Pittsburgh's dynamic South Side. The primarily residential neighborhood is located at the base of Mount Washington, South Side's enormous hill. We are providing concrete services for the residential podium. The site is a 123-acre riverfront development with a 142,750 square foot podium (2-level) structure and 6,800 cubic yards of concrete.
This mixed-use project includes residential and commercial space, a marina, a riverfront park, and 5 miles of new multi-use trails.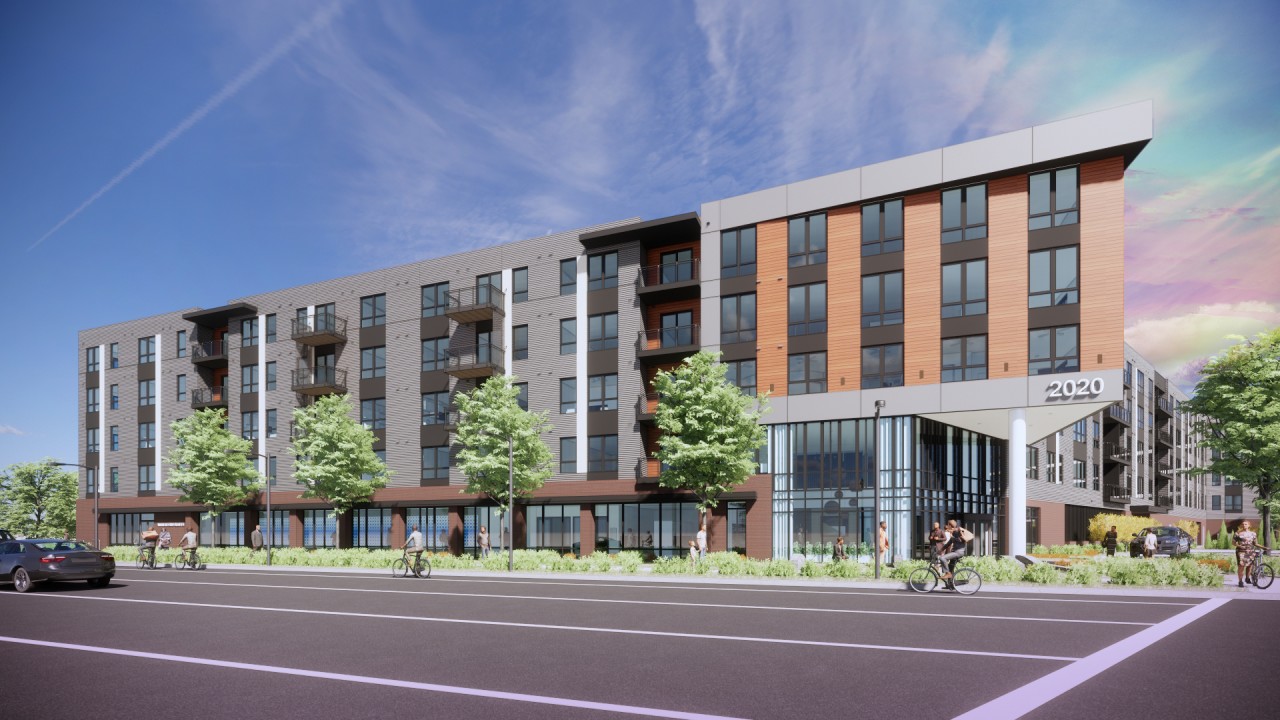 Waterford Bluffs Apartments will offer 241 Class A luxury apartments consisting of studio, one, and two-bedroom apartment homes. We are excited to be working on this wonderful project for Marous Brothers in Cleveland's Ohio City neighborhood.
Donley's is currently providing concrete services to Clancy & Theys on this six-story, 350-unit apartment and retail complex in the Scott's Addition neighborhood.
Scott's Addition is now the City of Richmond's fastest growing neighborhood. The area is known for its 13+ breweries, cideries, meaderies, and distilleries. Scott's Addition is also home to  nationally-recognized restaurants, rooftop bars, a boutique bowling alley, cinema, shuffleboard bar, retail shops, and more.
Donley's provided concrete services to Landmark Construction on The Standard at Raleigh.  This is the second Standard project with Landmark.  We completed a similar project in Charlottesville, Virginia.  BKV Group.  The building provided student housing right off the North Carolina State Campus. The mixed-use student housing project is comprised of 707 beds (233 units) and ±3,461 SF of ground-floor retail and restaurant opportunities.