Donley's April 2022 Service Awards: Jeff Doskocz, Charles Bluhm, Andrew Peyton, and Dustin Allen
Congratulations to Jeff and Charles on their 15-year and Andrew and Dustin on their 5-year work anniversary! Jeff, Charles, and Dustin are a Concrete Finisher, VDC Engineer III, and Laborer, respectively, at our Cleveland location and Andrew is VDC Engineer IV at our Charleston location. The work you all have done does not go unnoticed and we appreciate everything you've accomplished at Donley's. We are proud to share your service with us and look forward to more great years together!
Congratulations!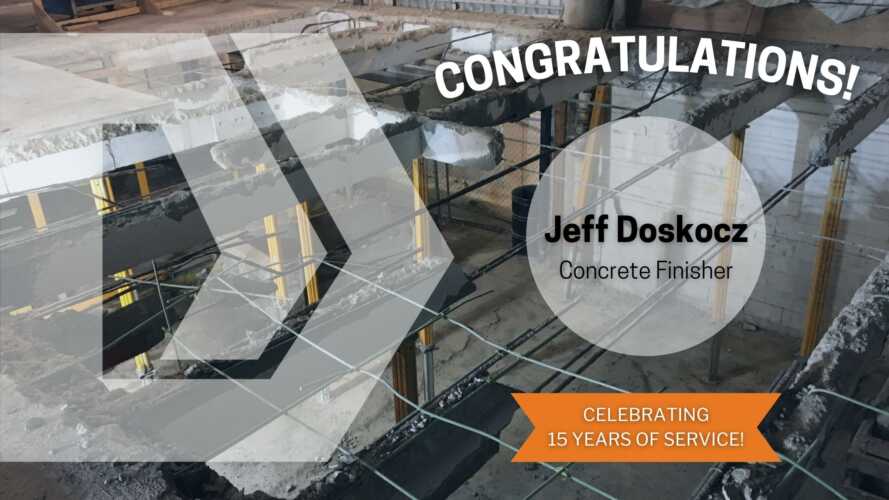 March New Employees:
This past month, Donley's has had the privilege of welcoming four new members to our team: Ruben Flores, Brandon Chairez, Dylan Skipper, and Thomas Carpenter. Ruben and Brandon will be working in our Raleigh office, Dylan will be working in our Charleston office and Thomas will be working at our Richmond location. We are thrilled to have these new members on board and can't wait to see what they accomplish in these roles.
Welcome to the team Ruben, Brandon, Dylan, and Thomas! We are excited to work with you at Donley's.