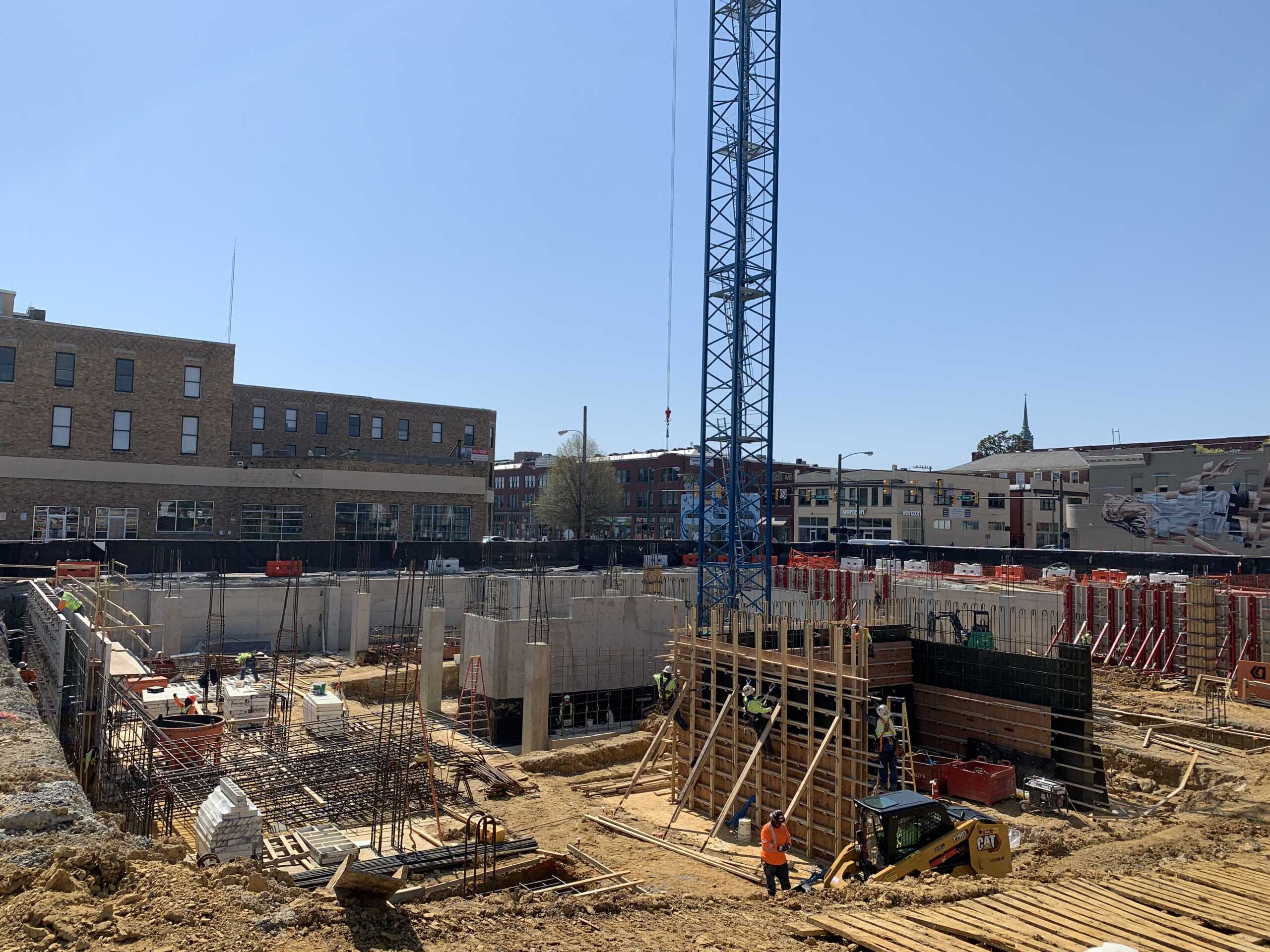 We are currently providing concrete services for the Opus commercial project in Richmond, Virginia for Rabren General Contractors. This project is a 12-story, mixed-use building that will include 168 units with ground-floor retail space as well as studio, one-bedroom, two-bedroom, and four-bedroom apartments. There is also an underground parking deck that will hold 77 vehicle spaces.
The structure of the Opus is a post-tensioned concrete podium with a load bearing prescient metal framing system for floors 2-12. Metal panels, traditional masonry, and EIFS exterior façade. Amenities include pool, club room, sauna, relaxation room, fitness room, and two amenity decks.
Donley's is currently providing concrete services to Clancy & Theys on this six-story, 350-unit apartment and retail complex in the Scott's Addition neighborhood.
Scott's Addition is now the City of Richmond's fastest growing neighborhood. The area is known for its 13+ breweries, cideries, meaderies, and distilleries. Scott's Addition is also home to  nationally-recognized restaurants, rooftop bars, a boutique bowling alley, cinema, shuffleboard bar, retail shops, and more.
Donley's provided concrete services for Purcell Construction on the 180-unit apartment building, Shiplock Views. The new building's height is five stories on the Main Street side and nine stories above ground on the river side of the sloped site.
Our work included 2 levels of cast-in-place underground parking and 5 levels of Epicore framed apartments above(slab on decks).