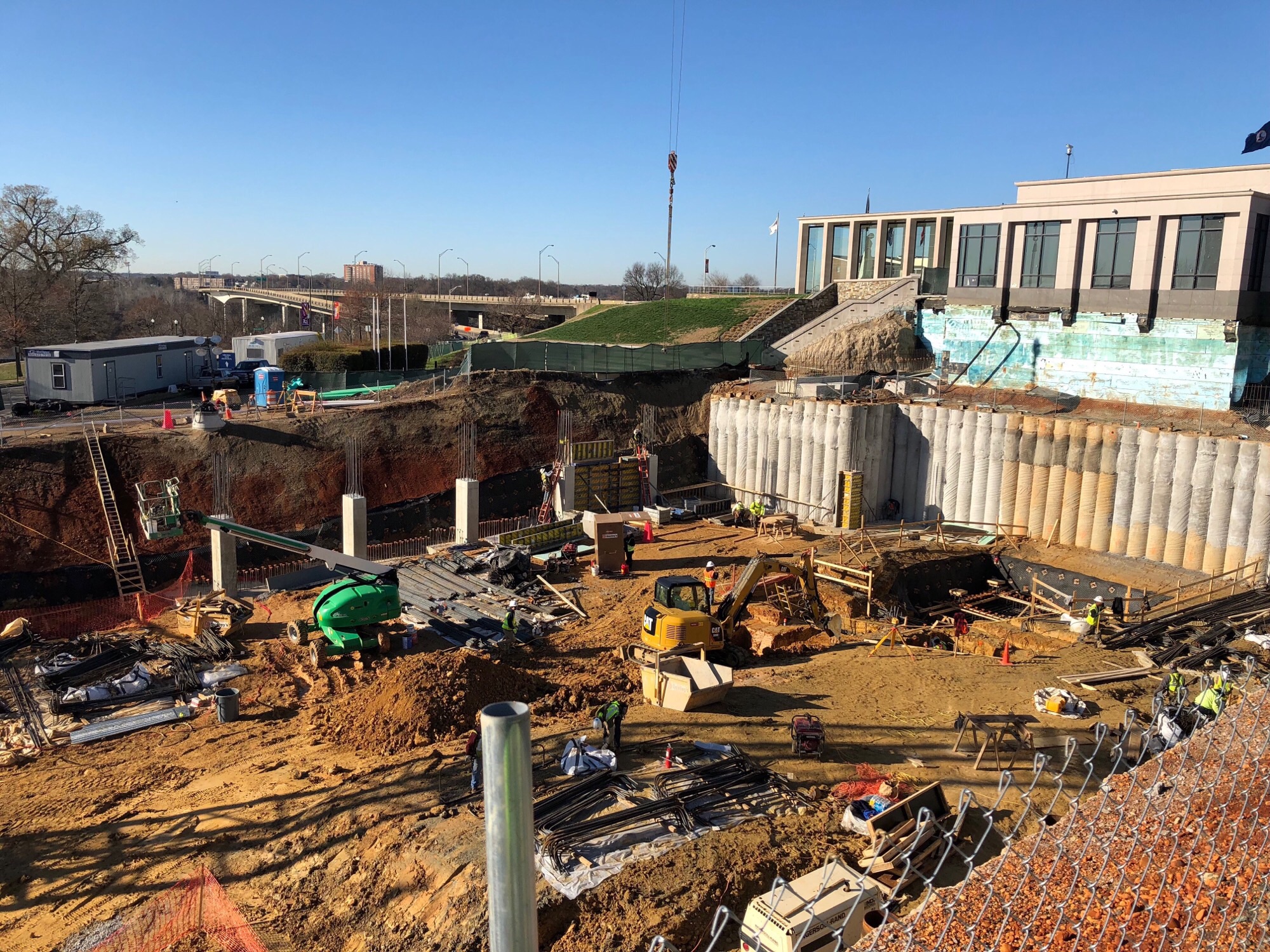 Our Richmond office was awarded the concrete services contract for the Virginia War Memorial expansion project. The $26 million expansion project will add 26,500 square feet in educational facilities, administrative office space and a lecture hall, a second shrine. Donley's scope includes slab-on-metal deck for this building expansion.
The parking deck will add on roughly 170 spaces, more than tripling the memorial's parking capacity, with two underground levels and a third above ground. Donley's scope includes cast-in-place foundations, walls, columns, slab-on-grade, stairs, and post-tension cable elevated decks. The memorials entire expansion is set to finish in late spring or early summer 2019.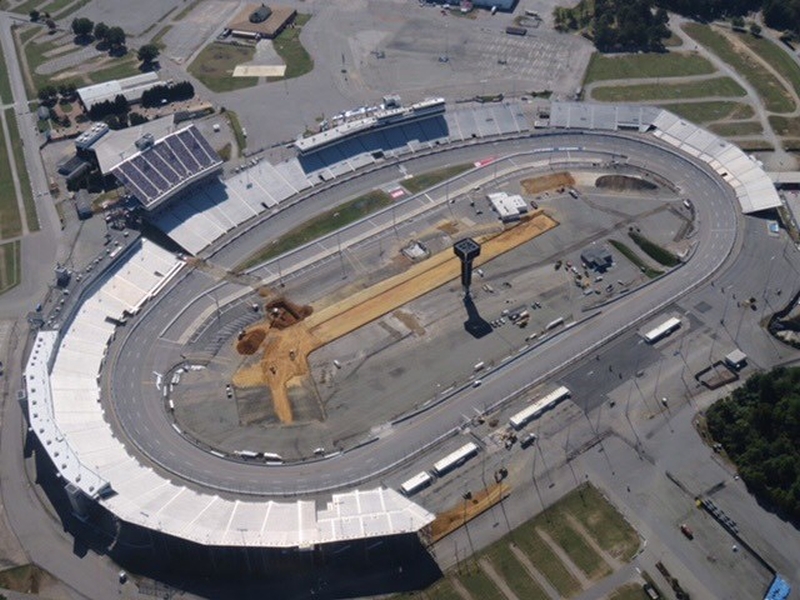 The 70-year-old Richmond Raceway underwent construction by DCG Virginia. The infield expansion and accommodations will help to reach the next generation of fans. Working with Barton Malow, our contract for concrete services was for $3.2M of the $30M expansion to the track. The full expansion project was completed in time to debut the reworked track at the Fall 2018 race.