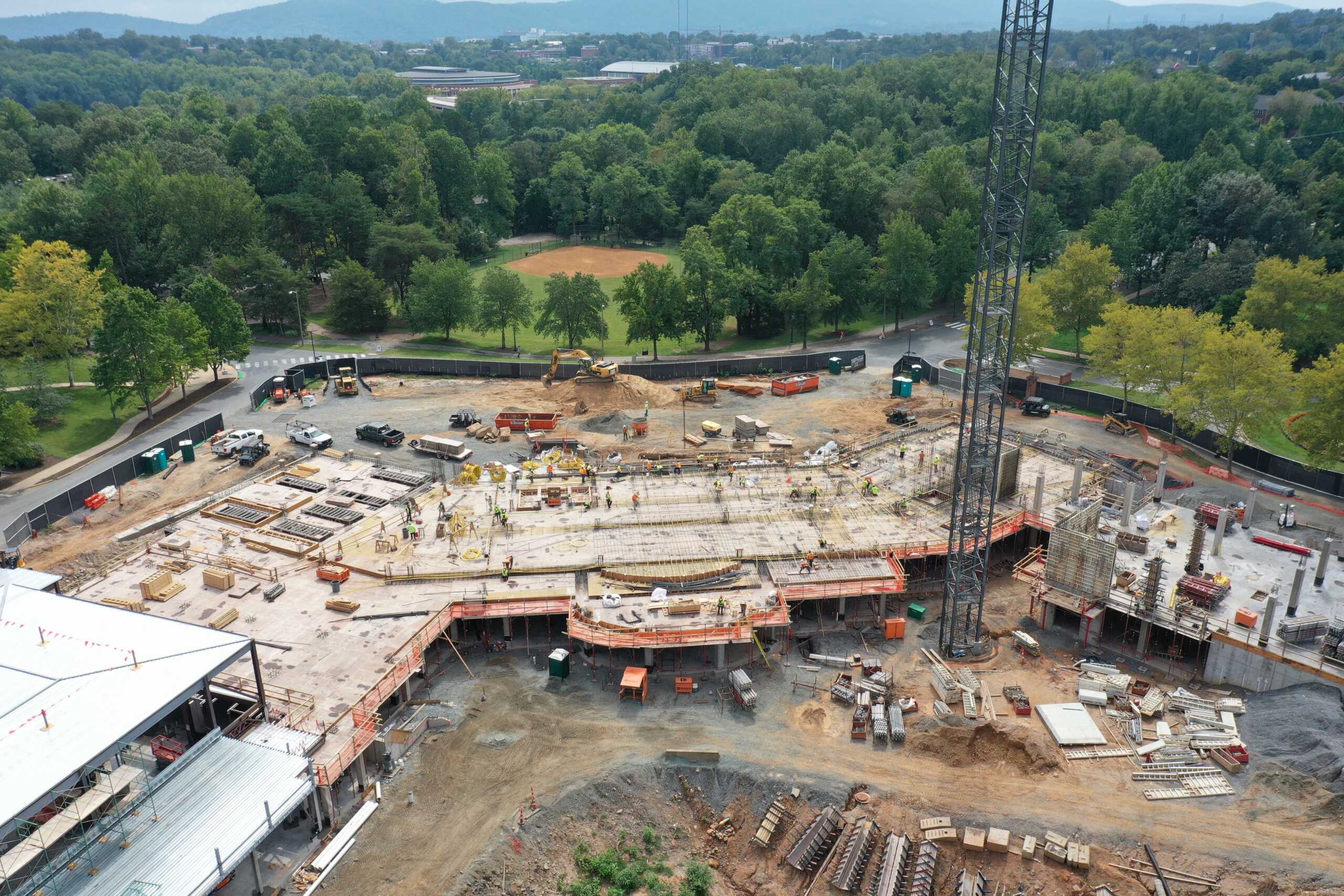 Donley's is currently working on the Darden Inn at the University of Virginia in Charlottesville, VA. Construction is scheduled to be completed in 2023 and will include a landscape-transforming arboretum and botanical gardens that will surround the inn and conference center.
The new facility will feature up to 200 hotel rooms, up to 12,000 square feet of meeting, innovation and learning space, including a ballroom of up to 6,500 square feet, a destination restaurant, a lounge, and a café. Connected to the facility is a beautifully designed outdoor green space and arboretum that will feature outdoor classrooms, specimen trees, natural green spaces, a water feature, and trails that will connect the Darden Grounds, UVA School of Law Grounds and the Rivanna Trail.
The Darden Inn is only a 2 km stay from the campus's stadium and only 900 feet from the UVA campus arena. Donley's is working for Construction Manager W.M. Jordan and Cooper Cary architects on this project.
Donley's is currently working on the UVA Alderman Library Renewal project for Skanska. The project — expected to be complete in the summer of 2022 — will build a new 130,000-square-foot addition on roughly the same footprint of today's stacks and renovate 100,000 square feet of the historic building. The renovated library will include open shelving for our extensive holdings, study areas, reading rooms, staff work areas and spaces for scholarly research and preservation of books. Two interior light wells will be enclosed with a glass roof to become study courts. The project will enhance circulation to central grounds with a new entrance facing University Avenue.
Our scope includes:
6 levels of CIP slabs for the new addition
A new shear wall in the existing building
Foundations, foundation walls, columns, and framed slabs.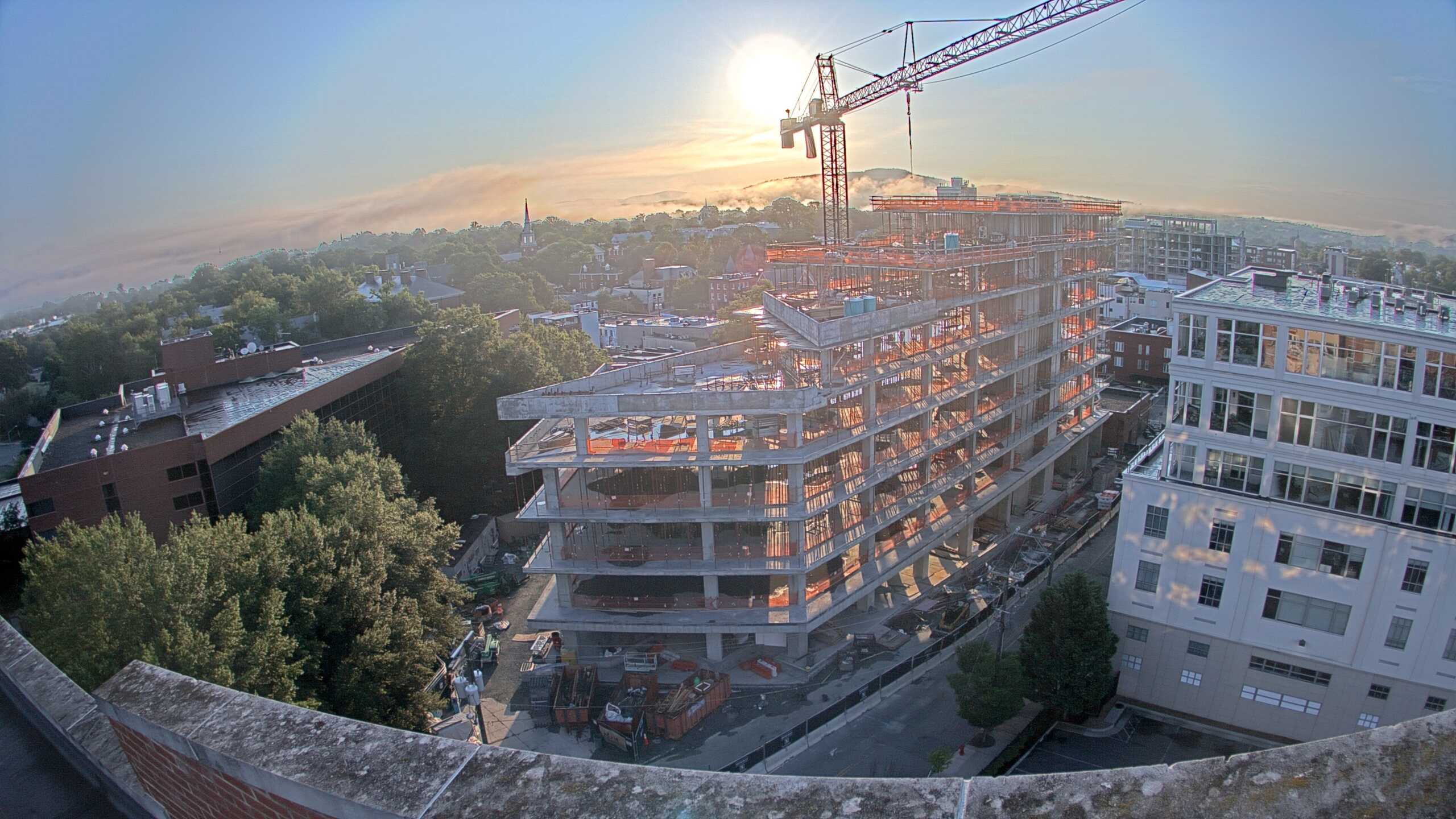 Donley's provided concrete services for Hourigan Construction on the ten-story building CODE Building. The CODE (Center of Developing Entrepreneurs) building is iconic—located on the west end of the Charlottesville Downtown Mall. It will consist of Class A office space, co-working amenities, an auditorium, retail spaces, a green roof outdoor space, and below-grade parking.
The building is a concrete frame with a mat foundation system and will step up from the main entrance on Charlottesville's downtown mall with successive green roof terraces to its highest level parallel to Water Street.
Our services included:
Structural Mat Foundation (41,400 Sq. Ft.) (3′ -0″ To 7′ Thick)
Perimeter Foundation Walls
Columns
Cores
SOMD (19,400 Sq. Ft.)
19,300 Cubic Yards Of Concrete