Wolf Ackerman with Eskew+Dumez+Ripple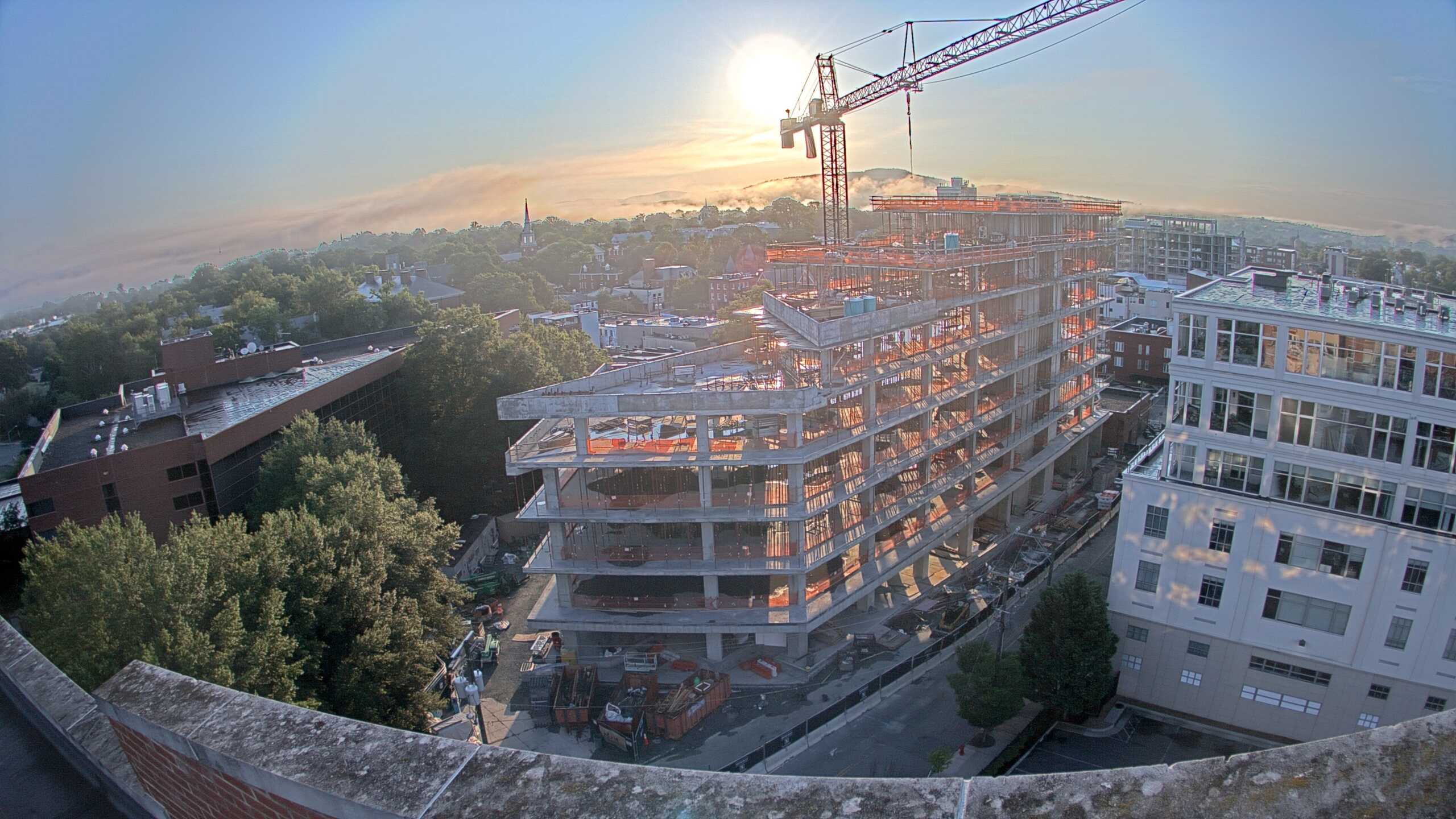 Donley's provided concrete services for Hourigan Construction on the ten-story building CODE Building. The CODE (Center of Developing Entrepreneurs) building is iconic—located on the west end of the Charlottesville Downtown Mall. It will consist of Class A office space, co-working amenities, an auditorium, retail spaces, a green roof outdoor space, and below-grade parking.
The building is a concrete frame with a mat foundation system and will step up from the main entrance on Charlottesville's downtown mall with successive green roof terraces to its highest level parallel to Water Street.
Our services included:
Structural Mat Foundation (41,400 Sq. Ft.) (3′ -0″ To 7′ Thick)
Perimeter Foundation Walls
Columns
Cores
SOMD (19,400 Sq. Ft.)
19,300 Cubic Yards Of Concrete