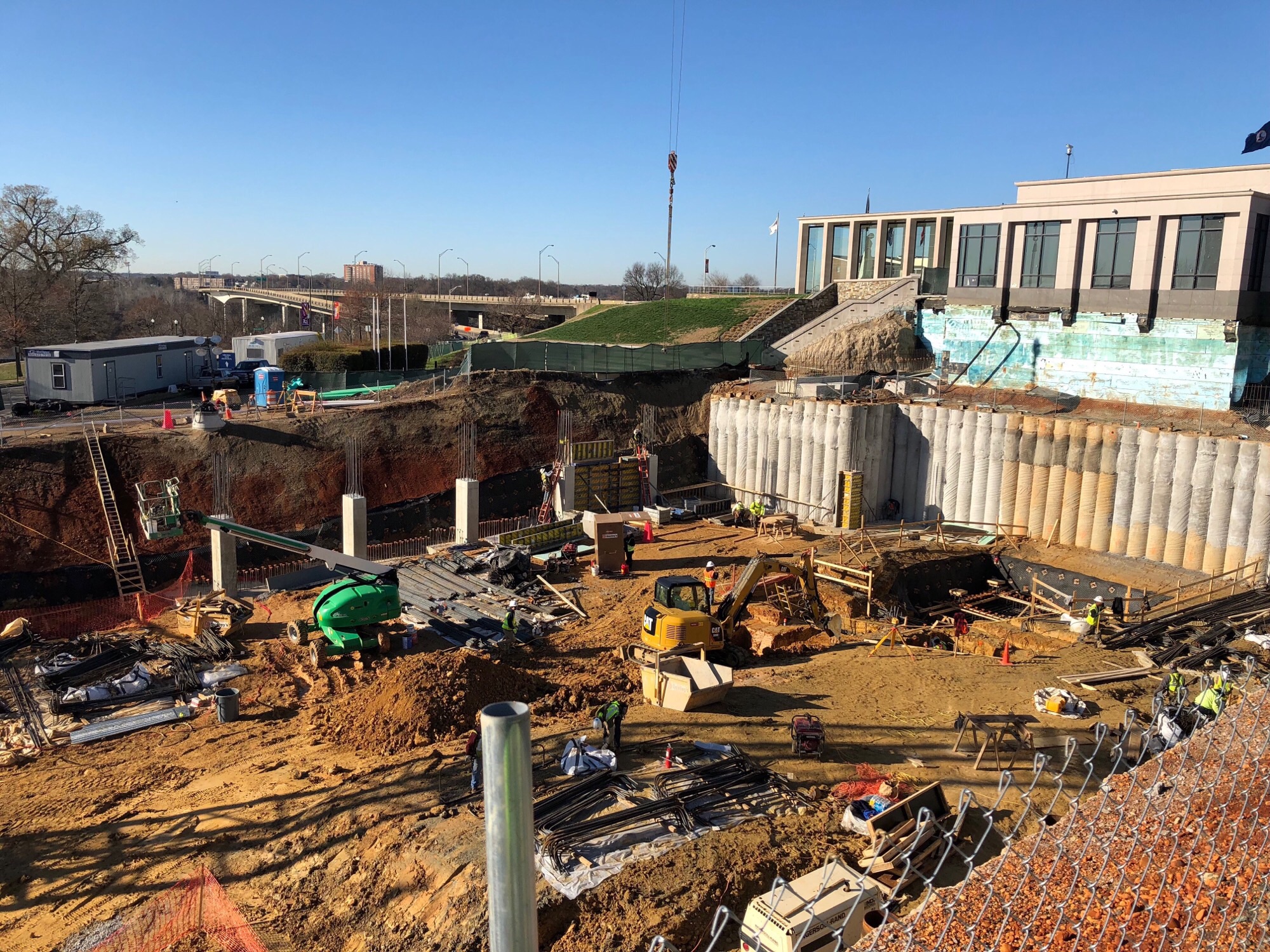 Our Richmond office was awarded the concrete services contract for the Virginia War Memorial expansion project. The $26 million expansion project will add 26,500 square feet in educational facilities, administrative office space and a lecture hall, a second shrine. Donley's scope includes slab-on-metal deck for this building expansion.
The parking deck will add on roughly 170 spaces, more than tripling the memorial's parking capacity, with two underground levels and a third above ground. Donley's scope includes cast-in-place foundations, walls, columns, slab-on-grade, stairs, and post-tension cable elevated decks. The memorials entire expansion is set to finish in late spring or early summer 2019.
Donley's was the Design/Builder for these two 5-level precast parking decks located on VCU's Monroe Park Campus. The Henry Street Parking Decks encompass approximately 279,400 sq. ft. and provide 761 parking spaces for faculty, staff, and students.
The university accepted the Donley's team's alternate proposal which featured side ramps, versus the RFP's center ramp design. This design offers improved wayfinding for the users of the parking deck while also providing increased capacity over the RFP's stated minimum of 750 spaces – without a noticeable increase in footprint or square footage.
The two Henry Street Parking Decks utilize thin-set brick, precast elements, entrance canopies, and punched out window openings to give the façades a more building-like appearance, helping it blend in with the campus's existing architecture, as well as the adjoining historic neighborhood. The east parking deck is LEED Silver certified.