Donley's is working with CF Evans Construction on the Woodfield River Arts Apartments, formerly RAD Lofts, in Asheville, North Carolina.
This mixed-use development will be 431,736 square feet total, comprising of 237 apartment units, over 60 public parking spaces, 16,000 square feet of retail space, and a five-panel wall of murals along its Clingman Avenue face.
Our scope of work includes:
Foundations
Foundation Walls
Columns
Slab On Grade
Structural Framed Slab Level 1
Structural Framed Slab L2 (Podium)
Upturn Pool and Toppings.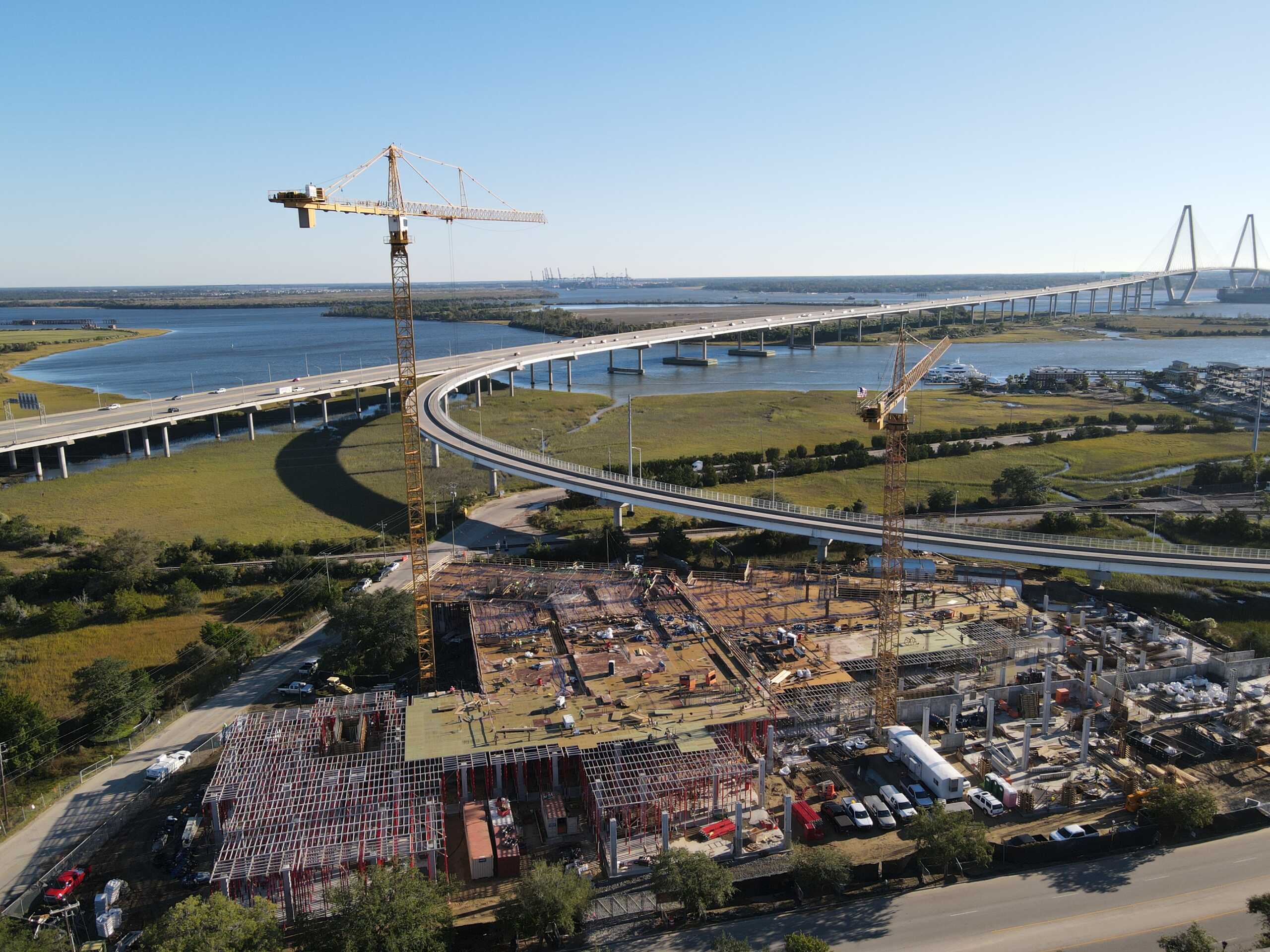 Donley's is working for CF Evans on this new mixed-use project. Our work on the Morrison Yard development includes a cast-in-place frame for the ten-story apartment building and a two-story podium deck with a total of 17,755 cubic yards of concrete. This mixed-use project includes a market, restaurant space, offices, and a coffee shop.