Hasenstab Architects & Perspectus Architecture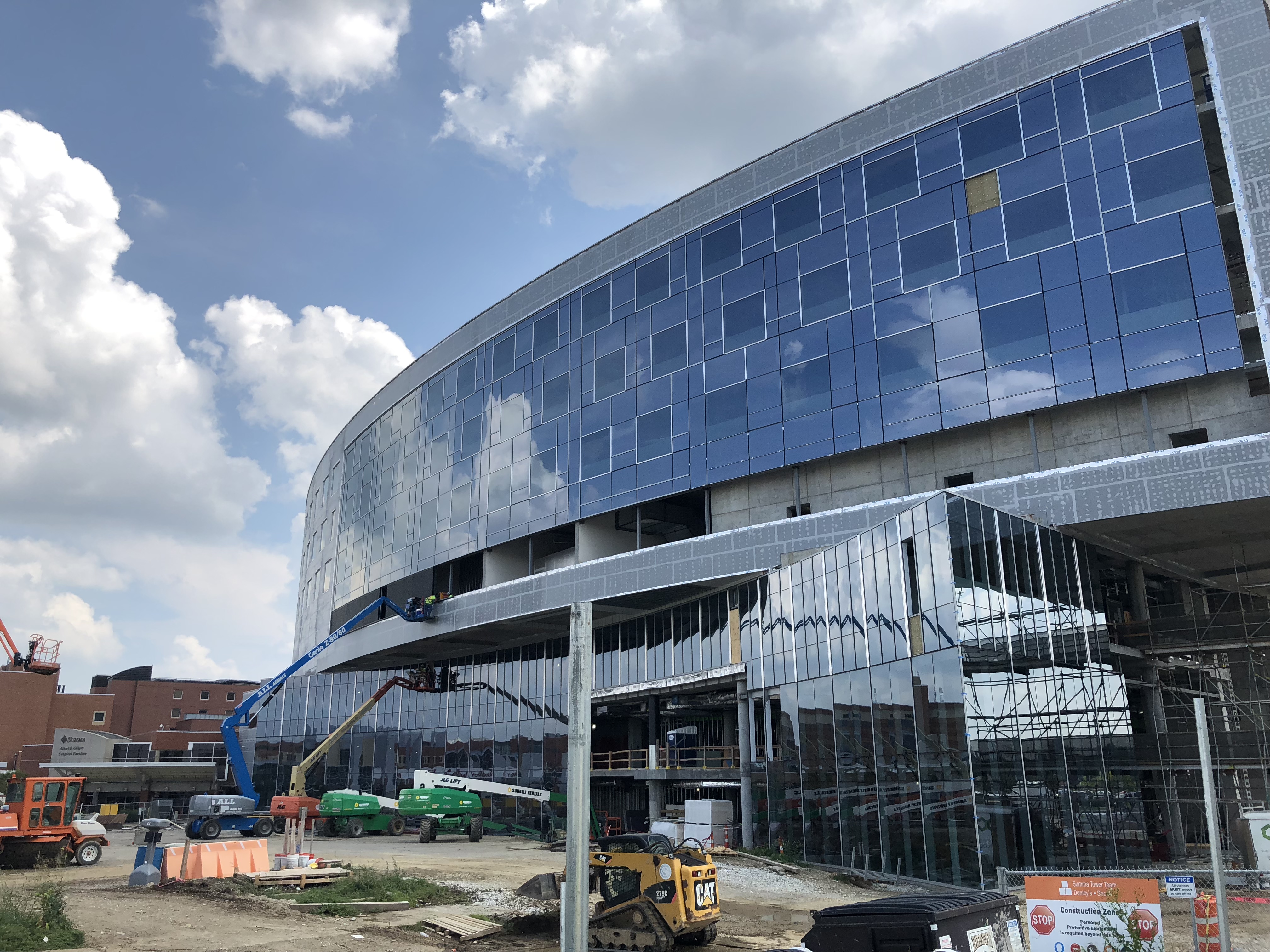 In a construction management joint venture with Shook Construction Co., together we are constructing the new six-story west bed tower. The 331,000 sq. ft. tower will serve as the hospital's new main entrance and will house two 36-bed medical/surgical units with all private rooms, a breast center, eight new operating rooms, 65 same-day surgery rooms and a women's health center that includes a 36-bed post-partum unit.
On this project, Donley's is self-performing the structural concrete and the building is scheduled to be completed in late Spring 2019.