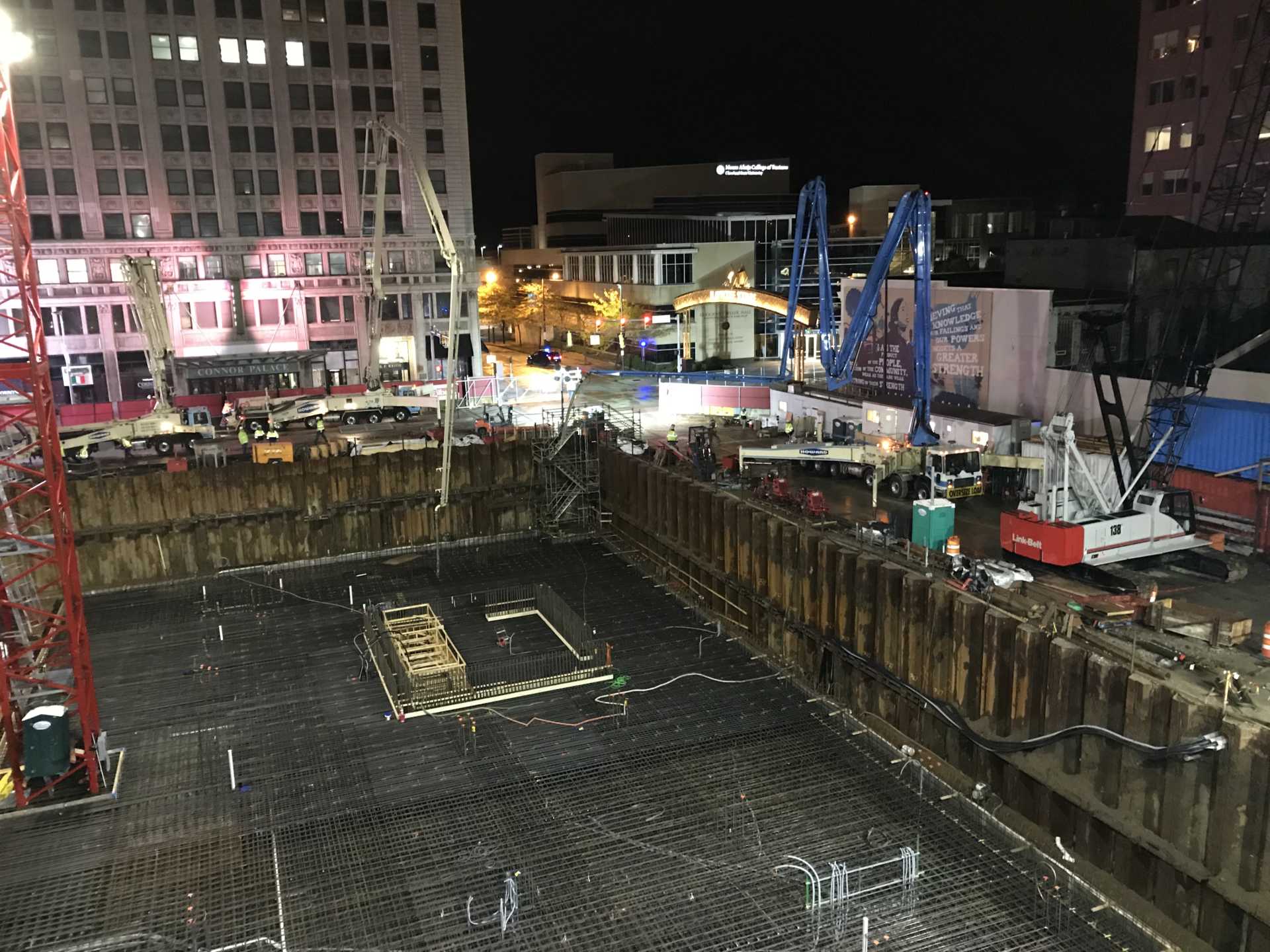 Concrete Placement at The Lumen Project
Over the weekend, Donley's Northeast Ohio Concrete Group worked through the night on the first (of two) mat placement pours at the Playhouse Square The Lumen Project in Cleveland, Ohio.  Thank you to all those who were a part of this 18.5 hour pour. Your dedication and hard work are the reason this pour was a success! Keep up the great work!
Fun Facts The Pour Was Serviced From 3 Separate Ready-Mix Plants.
4 Active Pump Trucks With 1 Stand-By Pump Were Utilized.
52 Concrete Trucks Were Used, Running Round Trips To Maintain The Pace Of Installation.
Placement Lasted 10.5 Hours (2:00 A.M. To 12:30 P.M.), With The Final Finishing Lasting An Additional 8 Hours (12:30 P.M. To 8:30 P.M.). Total Duration Of The Pour Lasted 18.5 Hours!
Average Placement Of 408 CY/Hour. Peak Placement Hours Surpassed 700 CY/Hour.