Construction Management Services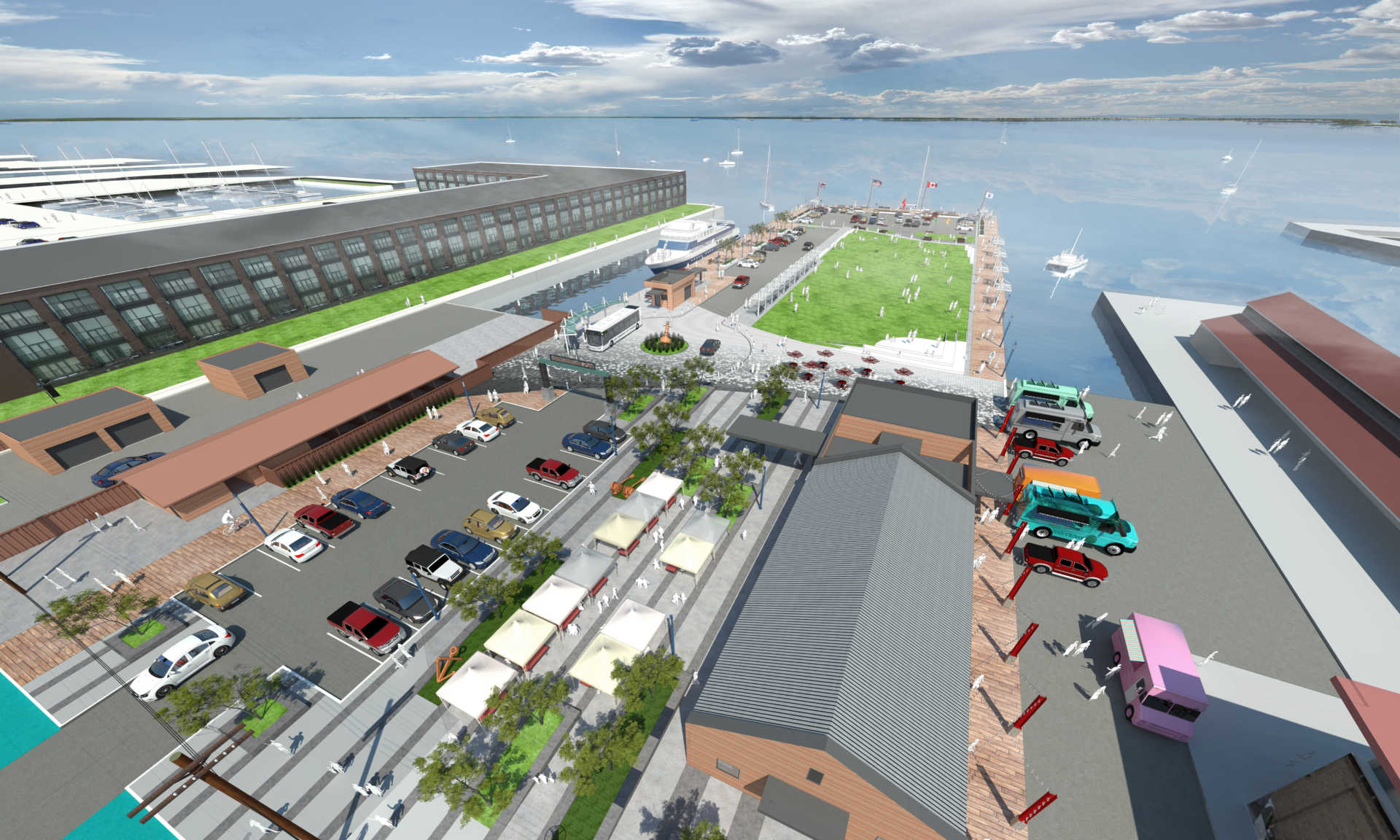 Donley's is providing Design/Build services for the Jackson Street Pier improvement project for the City of Sandusky, OH. The $8.1 million project is part of the City's overall goal to improve waterfront access citywide with the activation and improvement of the City's waterfront parks. Donley's will reconstruct the Jackson Street Pier into a park, with green spaces, and streetscaping features, while partially maintaining its current usage as a parking lot. The pier is scheduled for completion in Spring 2020. Our team includes OHM Advisors and KS Associates.
Similar to our Cleveland Public Square project, Donley's is excited to work with the City of Sandusky on this transformational project.
Read more here or click below to view a live webcam of the project.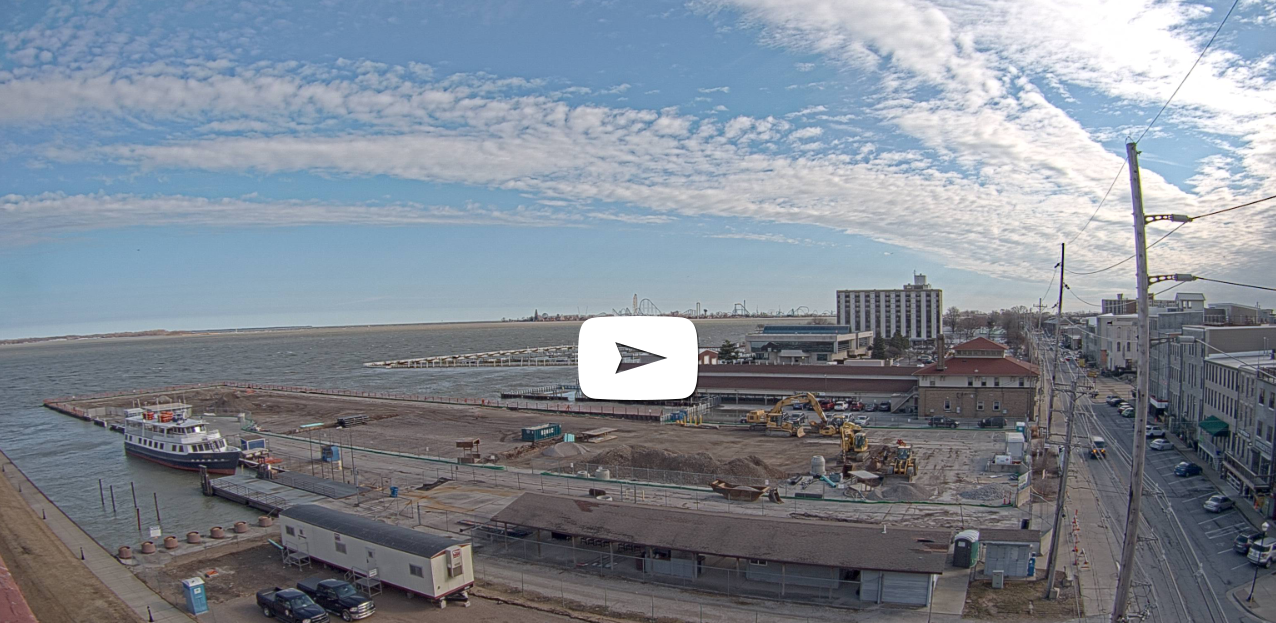 Donley's is serving as construction manager on a new 89,000 sq. ft. building on Tri-C's Westshore campus. The 2-3 story building will host a mix of medium and standard size classrooms, and will also include Information Technology and Engineering teaching labs, administration and faculty offices, food service for the entire classroom, a new loading dock, and dining/event space. Donley's will also be overseeing small renovations to the existing Health Careers and Services Building on their Westshore campus. We are scheduled to complete this project in the Summer of 2019.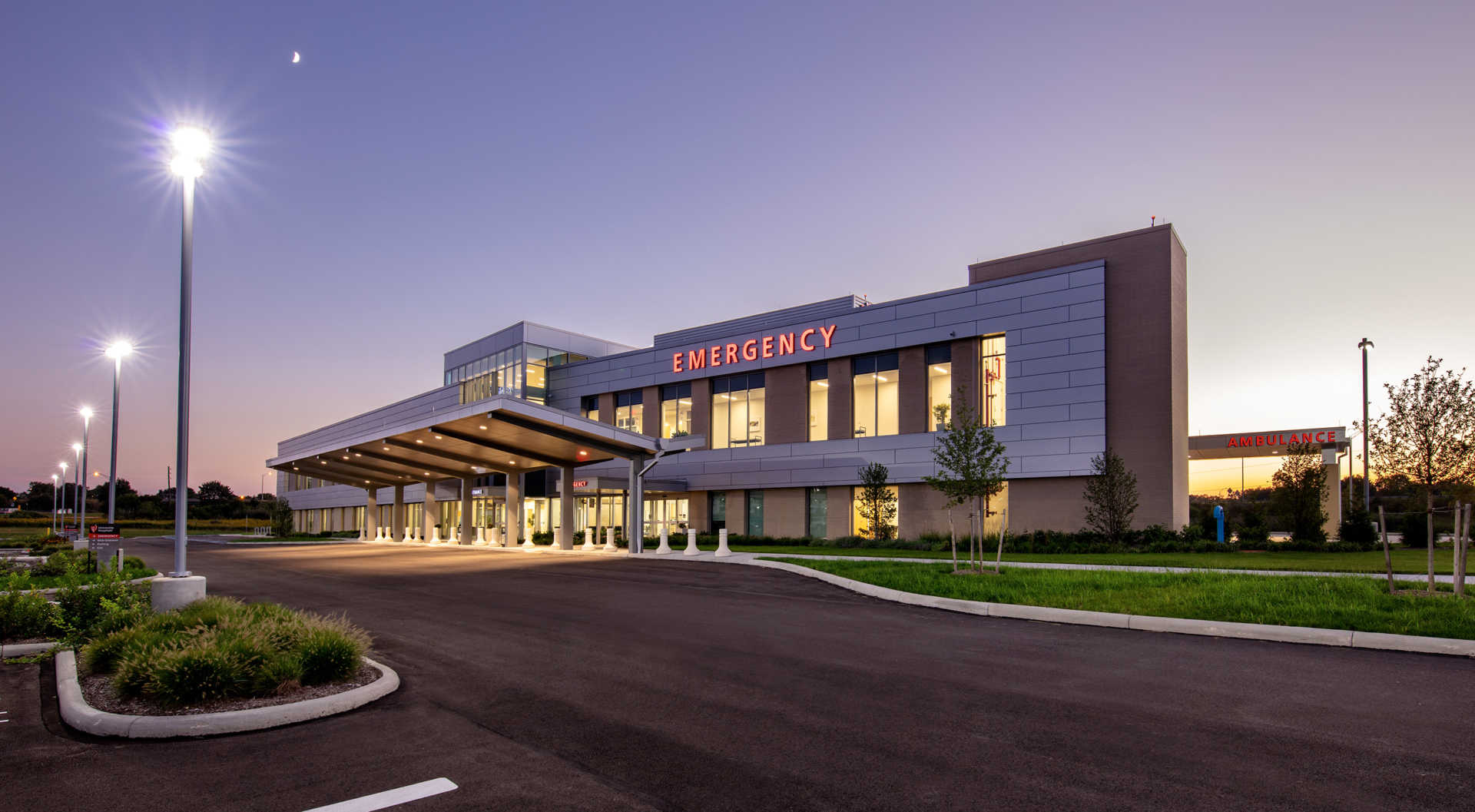 University Hospitals' project in the west side suburb of North Ridgeville is a $20.5 million state-of-the-art outpatient health center and freestanding emergency department. Construction began in March 2017.
The 50,300 sq. ft. facility is located on 30 acres on the north side of Lorain Road and will be highly visible from Interstate 480, Interstate 80/Ohio Turnpike and easily accessed from state Route 10. These 30 acres give UH enough land to expand the facility if needed in the future.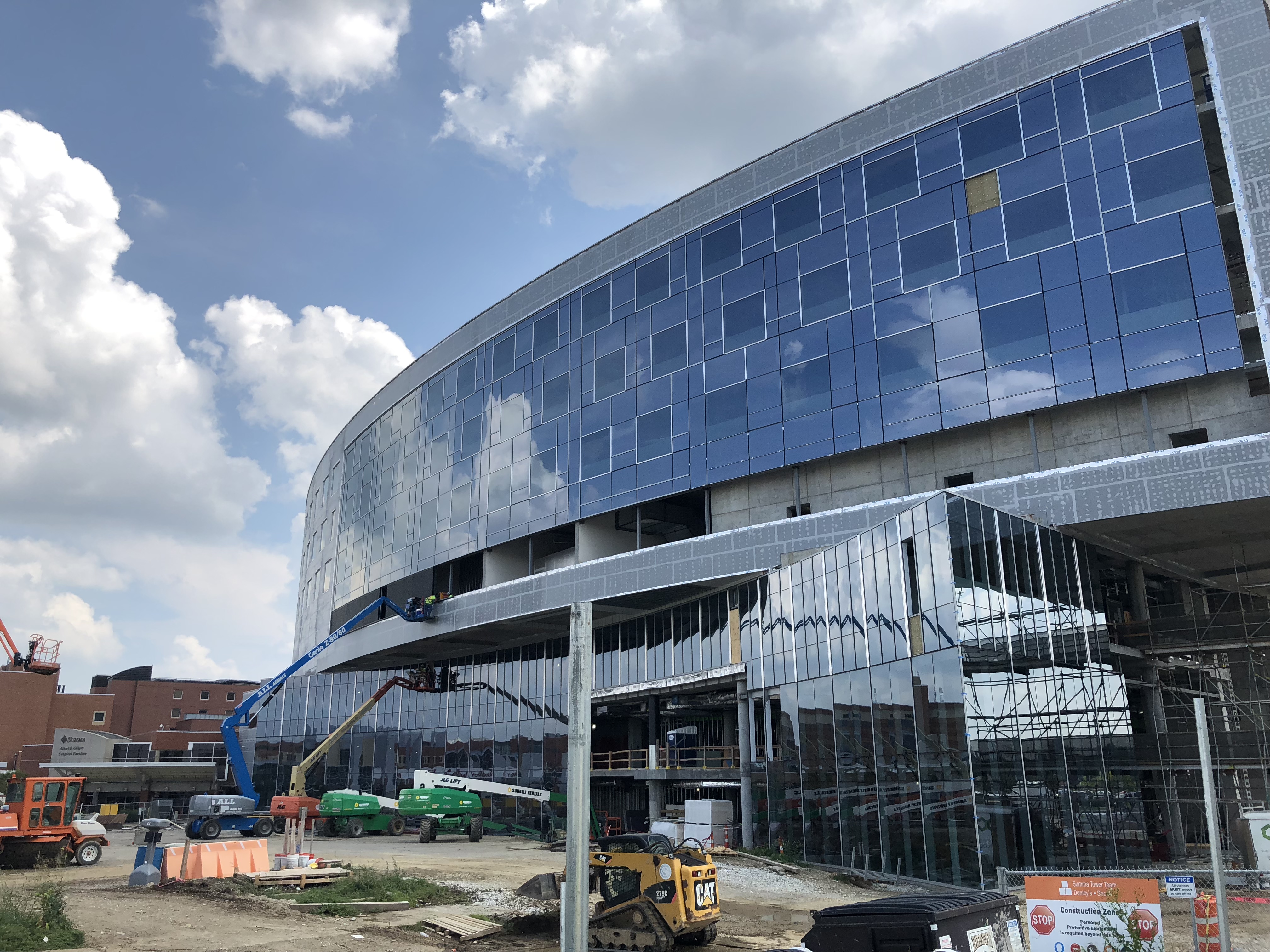 In a construction management joint venture with Shook Construction Co., together we are constructing the new six-story west bed tower. The 331,000 sq. ft. tower will serve as the hospital's new main entrance and will house two 36-bed medical/surgical units with all private rooms, a breast center, eight new operating rooms, 65 same-day surgery rooms and a women's health center that includes a 36-bed post-partum unit.
On this project, Donley's is self-performing the structural concrete and the building is scheduled to be completed in late Spring 2019.
Below is an exciting drone video, courtesy of John Tomsick, that gives you a closer look of this project!
Donley's is serving as construction manager on the John Tyler Community College renovation and addition project, a part of the Virginia Community College System (VCCS). The college will gain a comprehensive renovation of 37,350 sq. ft. at Bird Hall and 26,000 sq. ft. at Nicholas Student Center, and a 24,500 sq. ft. addition to the Nicholas Center, on the College's Chester Campus. This project will support the College's STEM-H and workforce development programs. These updates and additions will improve programmatic function, increase classroom and lab space, and enhance the quality of academic, administration, and public service facilities. The project is on track for completion by early Summer 2019.
Case Western Reserve University and the Cleveland Clinic have entered into a partnership to own and operate the university's new health education campus, which will be located in the heart of the world-renowned healthcare system's main campus in downtown Cleveland. This arrangement will bring all students and faculty together in one area, fostering both efficiency and creative collaboration.
The new facility will provide space for all medical, nursing, and dental students who are seeking degrees from CWRU, including students from the university-based program and the Cleveland Clinic Lerner College of Medicine.
The campus will feature:
classrooms and lecture halls
teaching labs and virtual anatomy space
 a medical library
 student lounge/study space
 food service
administrative support/office space
building support services
Donley's concrete division's scope of work will include:
basement and tunnel hydraulic mat slabs
basement and tunnel walls
 columns and piers
shear/core walls
structural deck at basement and tunnel lids
core landing and roof slabs
basement interstitial fill and slab on grade
spread footings and grade beams
basement and tunnel waterproofing and joint sealants
Click here to view the Lean Construction Powerpoint
Donley's served as Construction Manager for the development of Notre Dame Village. The Village is a community of living and learning on the Sisters of Notre Dame Campus in western Geauga County, Ohio.  The expansion offers independent and supportive residences for adults 65 years of age and older.  Residences include cottage homes, independent living apartments with services, and memory care assisted living. 
The project includes an 80-unit apartment complex for independent living with an underground parking garage, as well as a 36-unit memory care residence for individuals living with Alzheimer's and other forms of dementia. Phase two consisted of the construction of 50 cottage homes, each 2,100 sq. ft. with a two car garage.
This structure was built for the City of Akron to serve the parking needs of the O'Neil's Office Building and Canal Park, Akron's downtown baseball stadium. The stair/elevator lobbies have direct access to several floors of the O'Neil's Building. The lower level of the parking deck is below street level and connects to the baseball stadium via an underground pedestrian tunnel. Also included on the lower level is 9,000 sq. ft. of commercial/retail space.
Working in conjunction with the Akron infrastructure firm of HM Miller, Donley's concrete division constructed a 2.0 MGal combined sewer overflow structure basin on the north side of the Little Cuyahoga River, across from the existing Rack 14 facility.  The basin is equipped with a combination manual and automated flushing/washdown system.
Financed jointly between the City, the US EPA and the Ohio EPA, the project is a key element in an $800 million, multi-year initiative to improve Akron's sewer system by achieving zero untreated overflows in a typical year and improving water quality in nearby streams and rivers.
Project scope also includes:
140′ truss pipe bridge
Operations building
Site lighting, fencing, and site utilities
Cleaning and lining the existing 15-inch and 48-inch combined sewer
Donley's has been selected for another project for University of Mary Washington.  We will be serving as Construction Manager for the Jepson Science Center Addition and Renovation.
42,000 sq. ft. will be added, to the existing building, to house the Physics and Earth and Environmental Science Departments.  Also, a 28,000 sq. ft. renovation of the existing Jepson Science Center to house the Chemistry and Biology departments.
Donley's started construction during October of 2017 and will be finished with the addition and renovation June 2019.