Samson Pavilion: Creating the Future of Health Education
Over six years ago, Cleveland Clinic and Case Western Reserve University began a partnership in healthcare and higher education to create the Health Education Campus.  This new, state of the art facility fully immerses students in real life health care situations through virtual reality, and inter-professional methods that connect the dental, nursing, and medical schools in the building.  After years of preparation and months upon months of hard work, the school official began classes this summer.
Donley's was incredibly honored to be awarded this 485,000 sq. ft. project for both concrete services and construction management services. This endeavor was a  joint-venture project with Turner Construction along with architects Foster + Partners, DLR Group and Westlake Reed Leskosky. The scope of the buildings was extensive including concrete work on the basement walls, tunnel walls, columns, shear/core walls, core landing, waterproofing, and slab on grade. All of the team's hard work can be read about in a recent Properties article written about the Health Education Campus.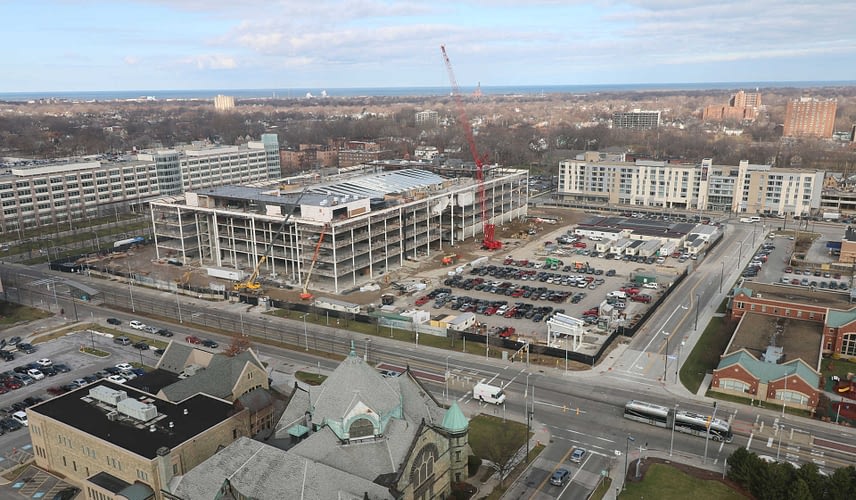 The glass shell of the building fills the Sheila and Eric Samson Pavilion with natural light providing the trees in the lobby plenty of time in the sun. Movable furniture within the pavilion provides flexibility to be rearranged at any time.  The combination of technology and medicine was very important for this new campus. It was imperative during the construction of the building to be aware of how technology would play a part throughout such as the complete virtual reality lab, the large projectors and screens in classrooms (some covering an entire wall surface), as well as touchscreen and 3D screens in classrooms and labs. The school is focusing on a fully immersed learning experience for all the students.